'Where to stay in Italy?' is a question that everyone in the planning stages of a trip to the country of history, art, and good food has asked themselves at least once.
After all, there are so many different types of accommodation in Italy, that is easy to become a bit overwhelmed.
On one hand, obviously, there are hotels but, on the other hand, there are also self-catering villas, historic palaces, rustic farmhouses, and even places called garni. And then there are spa resorts, babyhotels, camping, glamping and caravanning sites, and even mountain huts and monasteries.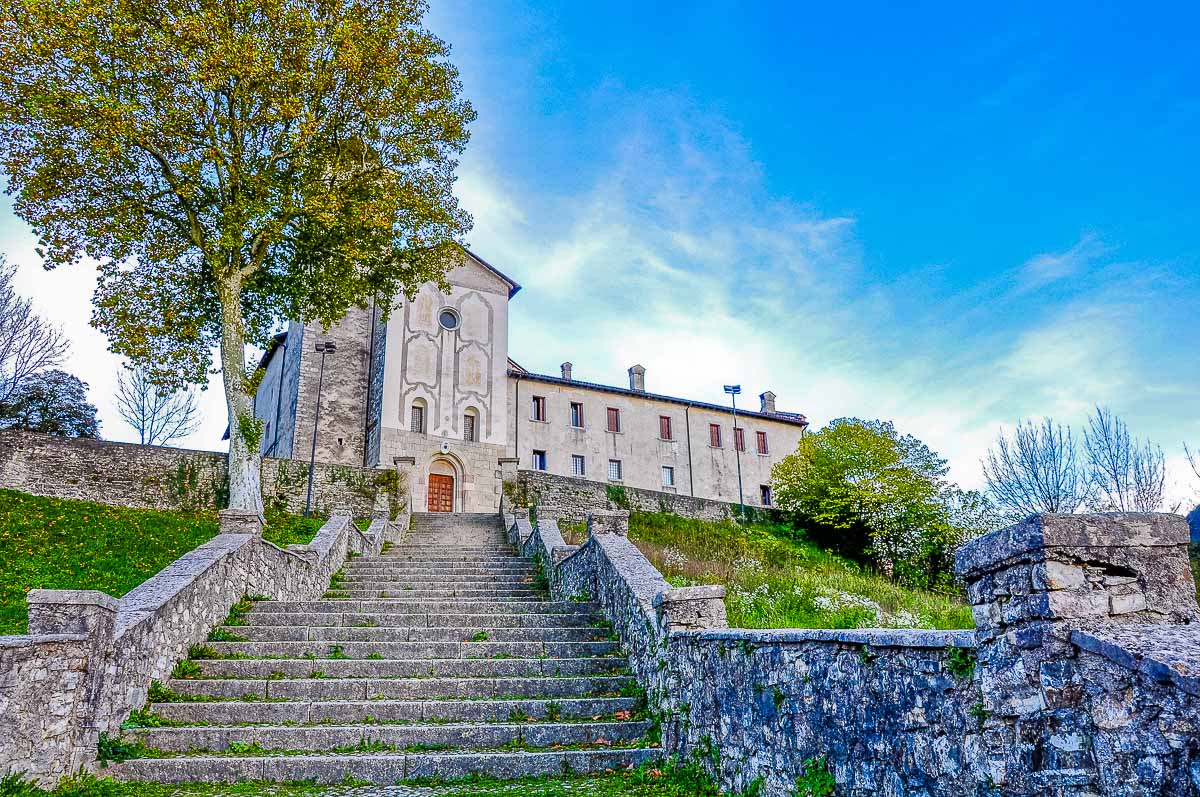 Fear not! In this blog post today I will give you extensive details about the 19 best places to stay in Italy. From agriturismo and albergo to villaggio turistico, I will explain the meaning of each Italian accommodation term. This way you can get a clear idea of where to stay in Italy depending on your budget, your personal interests, and even your sense of adventure.
From zero to five stars and from a small farm to a medieval castle, I have stayed in all sorts of accommodation in Italy. I have been travelling to and around this beautiful country for over 16 years. Six of them I actually spent living in the city of Vicenza in Northern Italy. Now, I am only too happy to share with you all that I have learned first-hand about Italy's lodging options.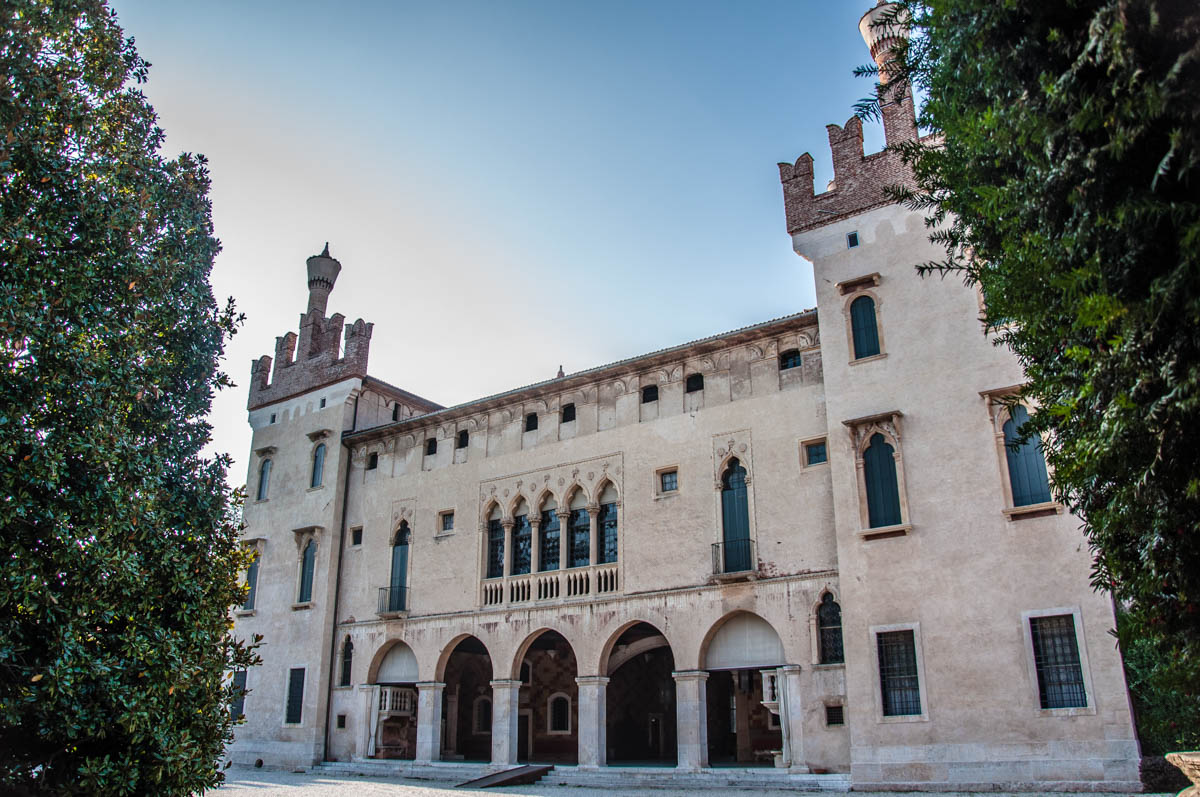 Here they are! To make them easy to peruse, I have organised them in alphabetical order. In the headings, I have used the established Italian terms for the different types of accommodation in Italy followed by their English counterparts (if available). This way, when you search for places to stay in Italy, you will be able to tell immediately what, for example, a locanda or a casa per ferie means and choose accordingly.
I have also included the names of several places in Italy that I really enjoyed staying at. If you decide to stay there yourself, I have also provided a link to their respective entries on Booking.com. This way you can see photos, read reviews, and decide for yourself if the property not only fits your budget but and above all if it corresponds to what you expect from your Italian holiday.
I hope that the information below will come in useful when you are planning a trip to Italy to enjoy solo, as a couple or with family and friends.
Have a look!
Where to Stay in Italy – 19 Types of Accommodation to Suit Any Budget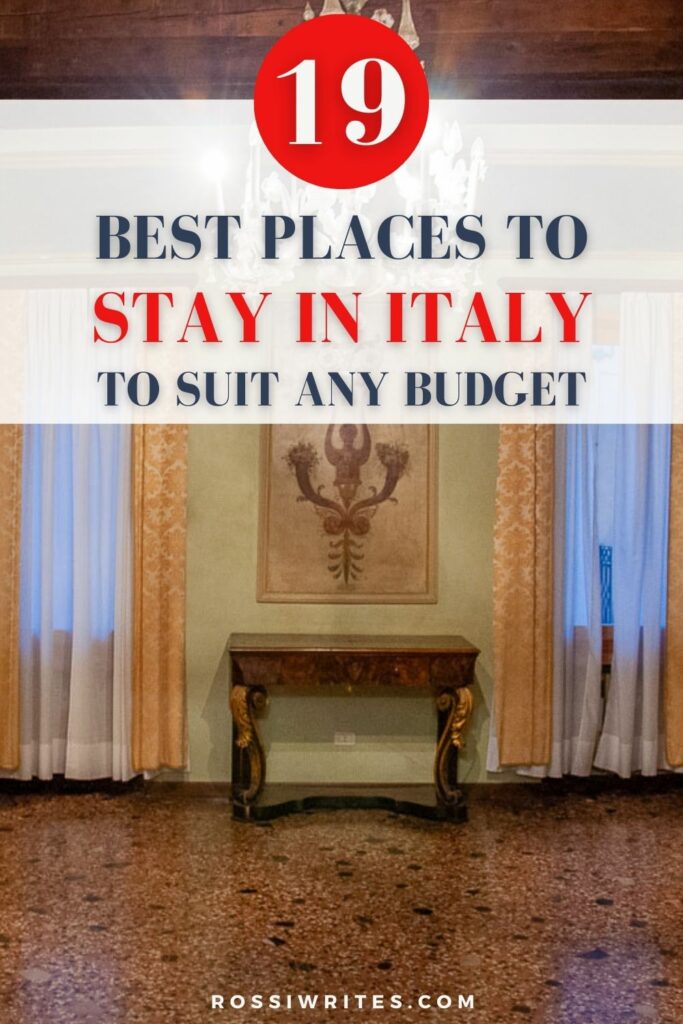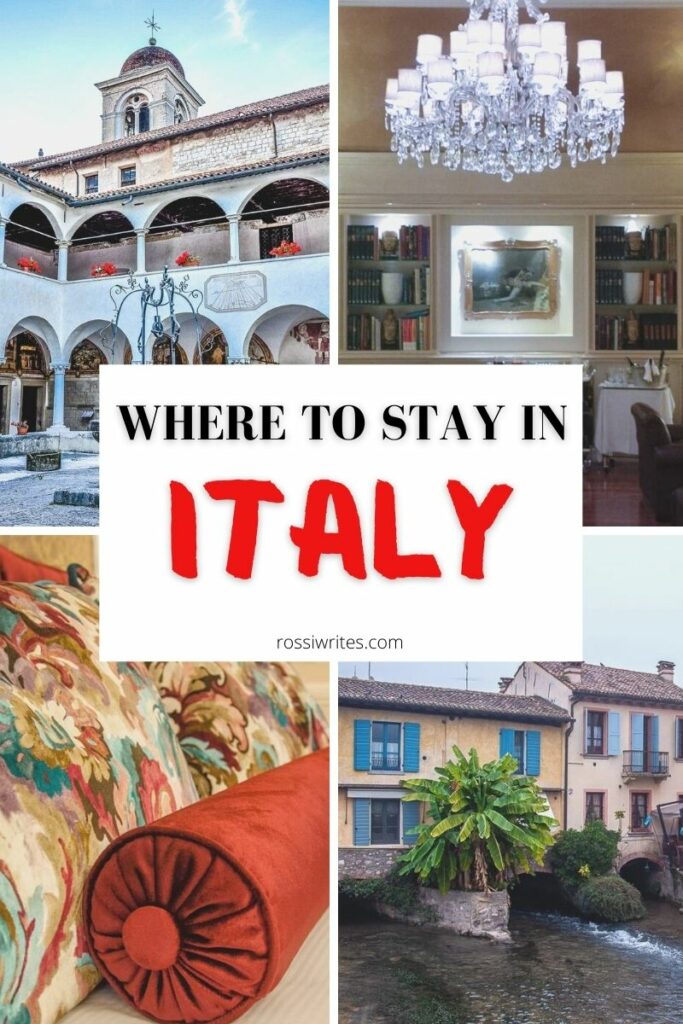 1. Agriturismo – Farm Stays in Italy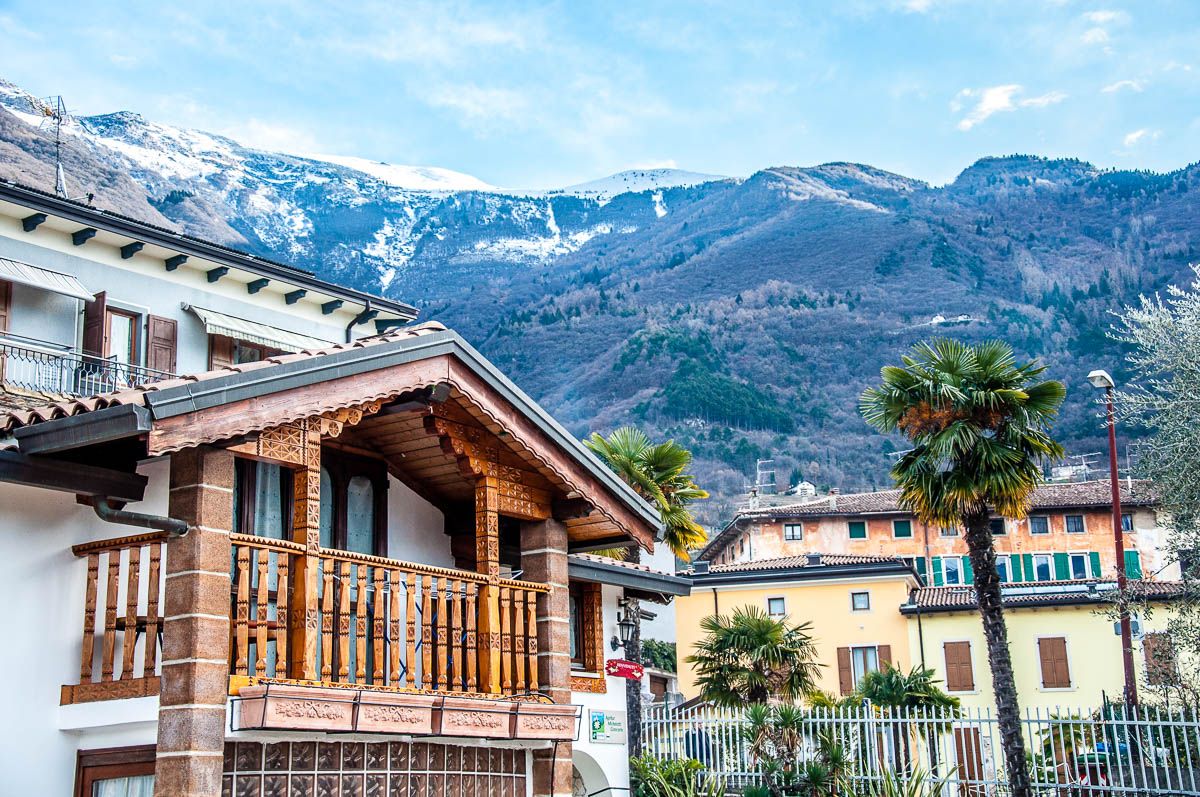 An agriturismo in Italy is a farm that offers accommodation. Often, it also has an on-site restaurant or a farm shop.
There are hundreds of small independent farms all over Italy. Many of them have rooms or flats that can be rented for a night or a longer period. The on-site restaurant (where available) gives you a chance to eat excellent food prepared with the farm's fresh produce, local meats, and dairy products.
Staying at an agriturismo is a great way to get in touch with Italy's authentic farming and food traditions. Booking an agriturismo is, in principle, one of the more budget lodging options in Italy. Still, many agriturismi here also offer luxury accommodation in lovingly restored farmhouses plus extras like a swimming pool, a hot tub, rental bikes, and other such amenities.
Italian agriturismi are in the countryside and on the edges of smaller towns and cities. As such, having a car at your disposal is quite paramount to reach them and the sights in their surroundings. (Click here if you want to check car rental prices with Europcar.)
At the same time, staying at an agriturismo allows you to enjoy the peace and quiet of the Italian countryside and to indulge in many local specialities and excellent quality zero km food.
There are many Italian websites listing hundreds of agriturismi all over the country for you to easily book. Two of the most popular ones are Agriturismo.net and Agriturismo.it.
Staying in an agriturismo in Italy is one of my favourite accommodation options here. It's relaxing, prices tend to be very reasonable, and you get to sample some truly delicious local dishes and locally grown foodstuffs.
2. Albergo diffuso – Scaterred Hotels in Italy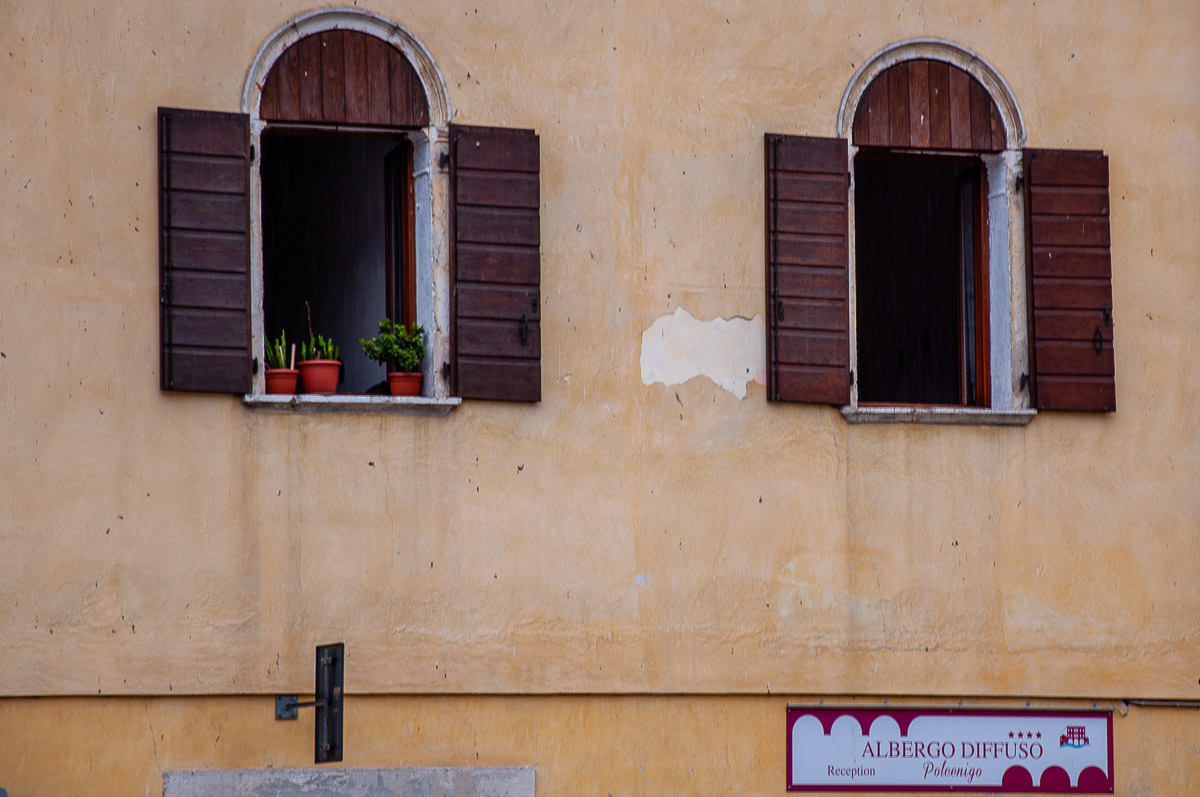 Albergo is the Italian word for hotel and diffuso means dispersed or scattered.
Albergo diffuso is a quaint type of accommodation in Italy. It has a centralised reception while the hotel rooms or apartments are in different buildings dotted around the historic centre of a small Italian town or village. The concept of albergo diffuso was created in 1980's as a means to revive historic places in Italy and to make use of already existing traditional buildings and houses.
Staying at an albergo diffuso is a great way to feel part of the community of Italy's small towns and villages which are off the beaten track. It also contributes to preserving the local culture and architectural heritage. Finally, it helps create an income stream in a place where otherwise jobs may not be readily available and where depopulation is a constant threat.
For example, the above photo shows the central reception building of the albergo diffuso in the beautiful village of Polcenigo in the northeasternmost region of Italy – Friuli Venezia Giulia. This, coincidentally, is also the Italian region where the concept of albergo diffuso was originally born after a terrifying earthquake devasted many local communities in the 1970s.
Italy's alberghi diffusi are regulated by specific pieces of legislation and nowadays there are dozens of them all over the country.
3. Appartamento / Casa vacanze – Apartments / Vacation Homes in Italy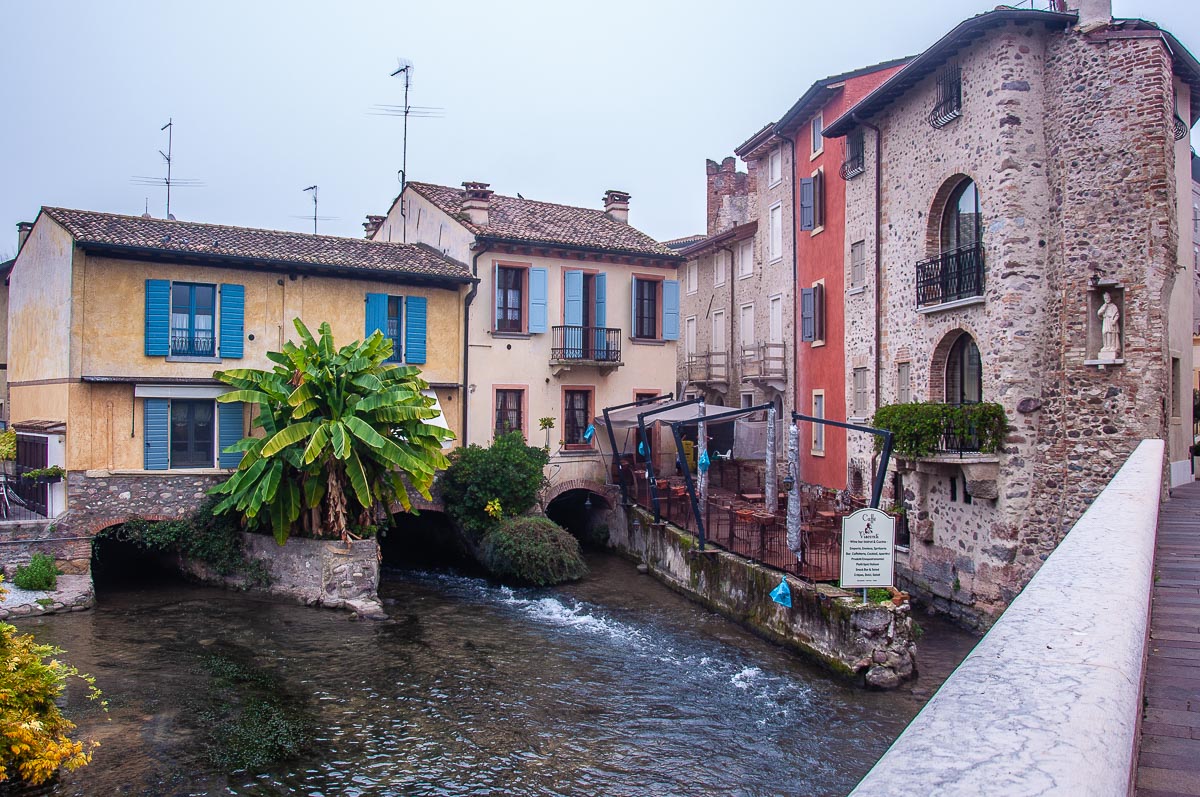 Appartamento means simply an apartment or flat in English. Casa vacanze translates directly as a vacation house or vacation home. Both terms refer to vacation rentals.
There are thousands of private flats and houses in Italy that are being rented short-term to visitors and tourists. Many of them are in quaint buildings or places that are particularly interesting from an architectural and historic point of view. A converted watermill, for example. At the same time, there are many private properties to rent for a day or longer in contemporary blocks of flats in and near town and city centres.
Short-term rentals are a lucrative business in Italy to the point where the locals can be easily outpriced and the number of available long-term rental properties can be drastically diminished. On the other hand, this type of accommodation often provides a much-needed source of income and can help the restoration and preservation of old buildings.
If you decide to rent an appartamento or a casa vacanze for your stay in Italy, it's always advisable to go through a reputed agency or online marketplace. This way you have a recourse to help if things don't go according to plan or if the property doesn't live up to how it was advertised online.
You may also need to pay for a final cleaning and agree in advance with the owner or the agent representing them on a specific time of arrival in order to receive the keys for the property.
In all honesty, renting an appartamento has always been my least favourite way to book accommodation in Italy. I appreciate that this can be an incredibly cost-efficient way to stay in the historic centre of a large Italian city or have a beautiful and quaint place all for yourself and your family where you can feel at home from home. Yet, I don't like being constrained by specific times of arrival. Meeting the owner face to face to be walked through how to use the different appliances feels like torture to me for I am not a very extroverted person.
In fact, we have only rented an appartamento three times in Italy – twice for a night and once for three nights. The first time was when we decided on the spur of the moment to travel to the city of Belluno late one afternoon to escape the oppressive August heat in Vicenza where we were living at the time. The second time was to spend a few days on the shores of Italy's largest lake – Lago di Garda. And the last time was a flat that was actually advertised as a B&B in the historic centre of the city of Trento.
4. B&B in Italy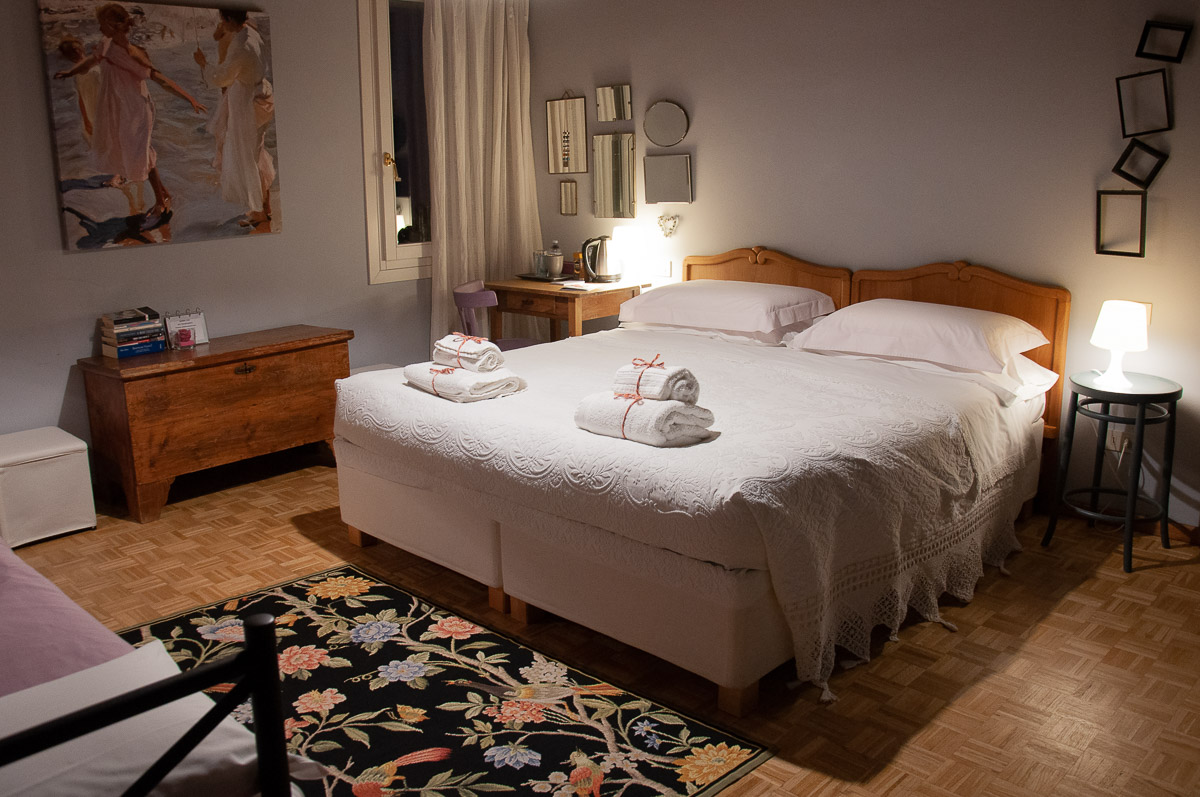 Bed & Breakfast accommodation is ubiquitous in Italy.
From unpretentious places offering a room for the night with a simple breakfast in the morning to truly refined establishments with antique furniture and frescoed walls, expect a great variety of B&B options depending on location and budget.
A B&B in Italy is a great accommodation option if you want a more personable experience without a commitment to having all your meals at the same place. Unlike large hotels, a B&B gives you a chance to communicate directly with the owner which often is a multigenerational Italian family taking care of every aspect of your stay.
These are the right people to ask for recommendations for restaurants, hidden gems, and directions to the main sights. They often are a great source of information and know all the good places that the locals go to.
My favourite B&B stays in Italy were in B&B Portico Rosso in Vicenza and B&B Al Corte dei Ducati in the town of Comacchio.
5. Campeggio – Campsites in Italy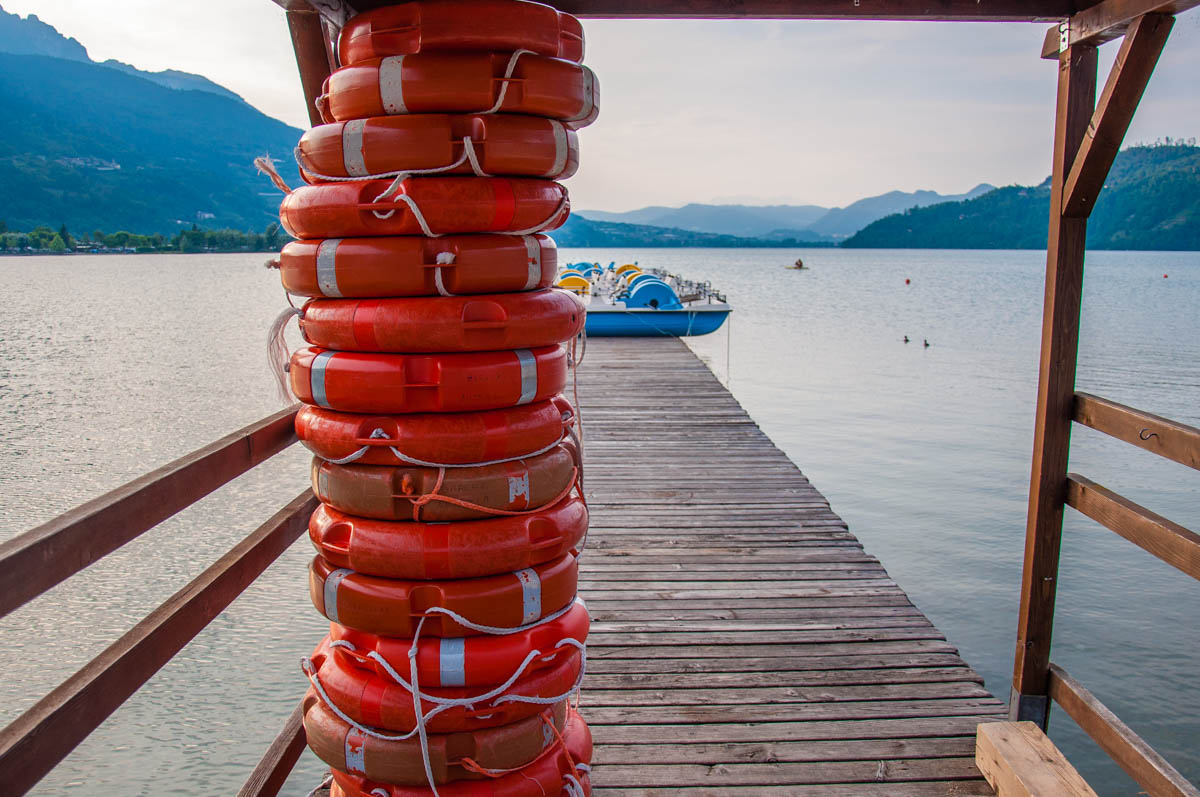 Campeggio in Italian translates both as camping and campsite in English.
Camping is big in Italy. Many Italians love camping, glamping, and caravanning. Hundreds of camping sites all over the country cater to all three of these categories. They offer convenient amenities at agreeable prices near famous cities, sparkling beaches, must-see landmarks, and spots of natural beauty.
Prices for a camping pitch tend to increase during the peak season and often sell out. So, it pays to book well in advance.
Depending on the campsite, you can expect many different types of accommodation and amenities in Italy. From a simple grass pitch to erect your tent or park your caravan/campervan to luxury glamping cabins, all sorts of preferences and budgets are catered for. Kids clubs and nightly entertainment are the order of the day. Some camping sites in Italy may even have their own private beach, several swimming pools, a playground, and even spa facilities. On-site shops and shuttles to the nearby towns and cities can also be some of the extras offered.
While I am not big on camping, I loved our camping holidays in Italy. We would usually spend a long weekend at a campsite on the shores of a beautiful Italian lake. A few days at Lake Caldonazzo – the largest lake in the autonomous province of Trentino – was one such camping highlight for me.
6. Casa per Ferie – Not-for-Profit Holiday Home in Italy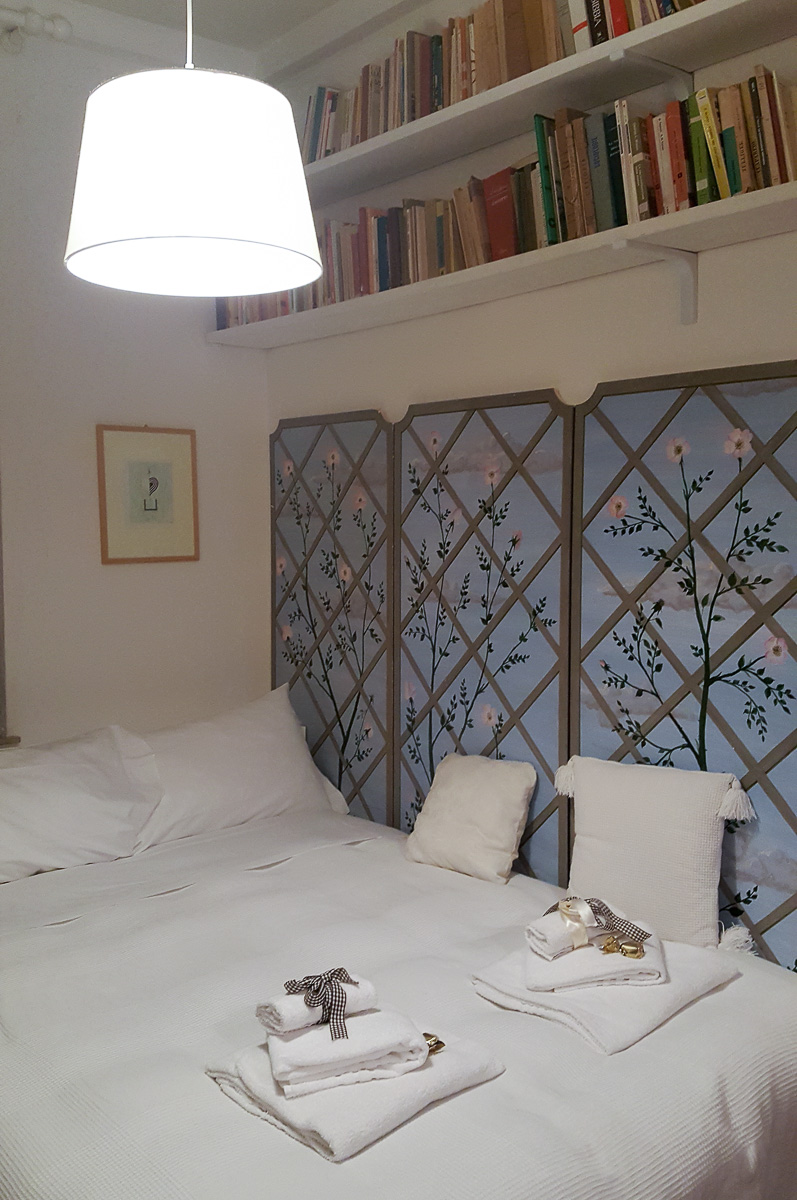 A casa per ferie translates literally as a holiday home in English. However, this is a very particular type of accommodation in Italy, so read on before deciding if this is the right place for you to book here.
A casa per ferie is an accommodation run by not-for-profit organisations specifically to achieve social, educational, welfare or religious purposes. They often serve to accommodate pilgrims or people travelling to a particular Christian sight for reasons of faith and spirituality.
As such, the case per ferie in Italy offer a quiet environment that is conducive to prayer and religious meditation. Guests are expected to share the ideals and rules typical of the Christian religion, to maintain at all times appropriate dress and conduct, and to respect the entry and exit times (or curfew) as stipulated by the particular casa per ferie.
Monastery Stays is a good point to start looking for case per ferie in many different places around Italy.
7. Castello – Castles in Italy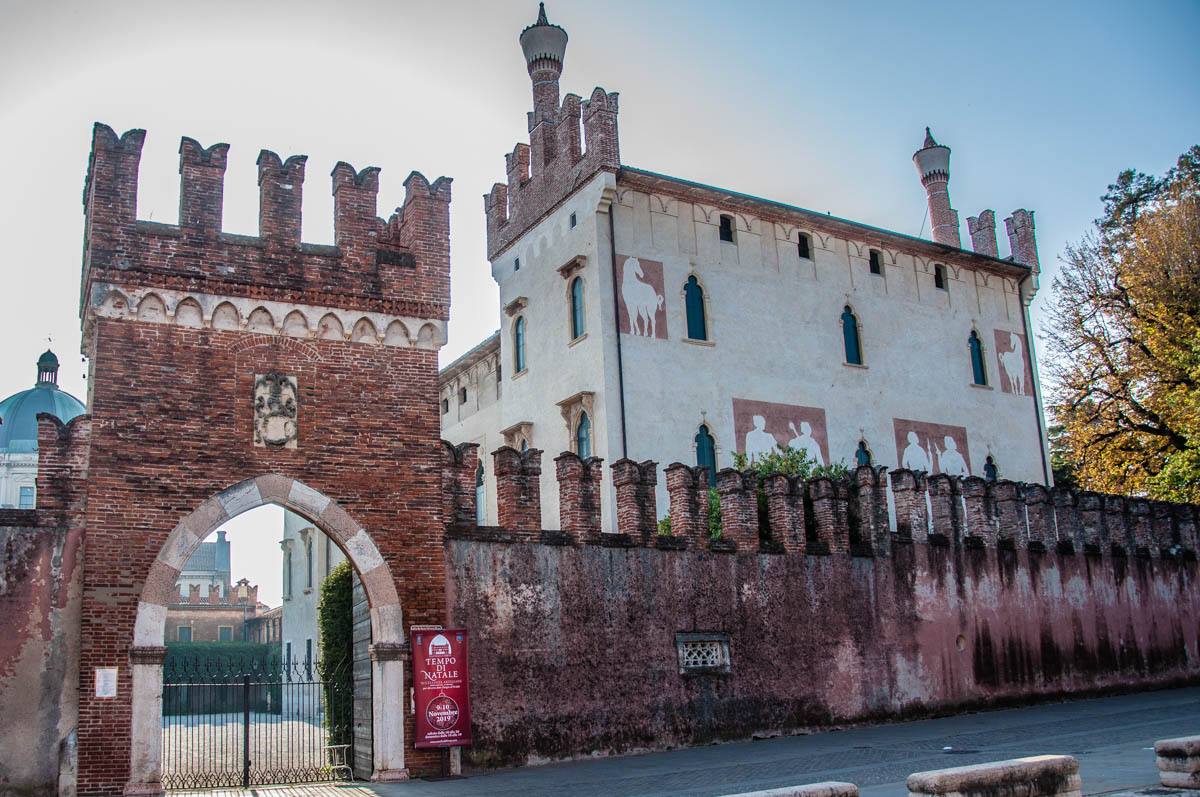 Castello in Italian means a castle in English.
There are hundreds of beautiful castles all over Italy. While many of them function purely as a museum or a tourist site, there are dozens which have been converted into luxury hotels. You can expect antique furniture, handmade tapestries, landscaped gardens, frescoed walls, four-poster beds, splendid views, and sometimes even a resident ghost.
Two well-known castles where you can spend the night are Castello di Zumelle and Castello di Thiene. Both are in the Northern Italian region of Veneto. The former commands splendid views from its hilltop position. The latter has a wonderful history and the most beautiful historic stables.
Yet, there are many castles all over Italy where you can spend the night in the bosom of history. A good starting point for your research is the website of the Italian Historic Houses Network where there is a special section dedicated to castles.
8. Garni – Hotel with Breakfast in Italy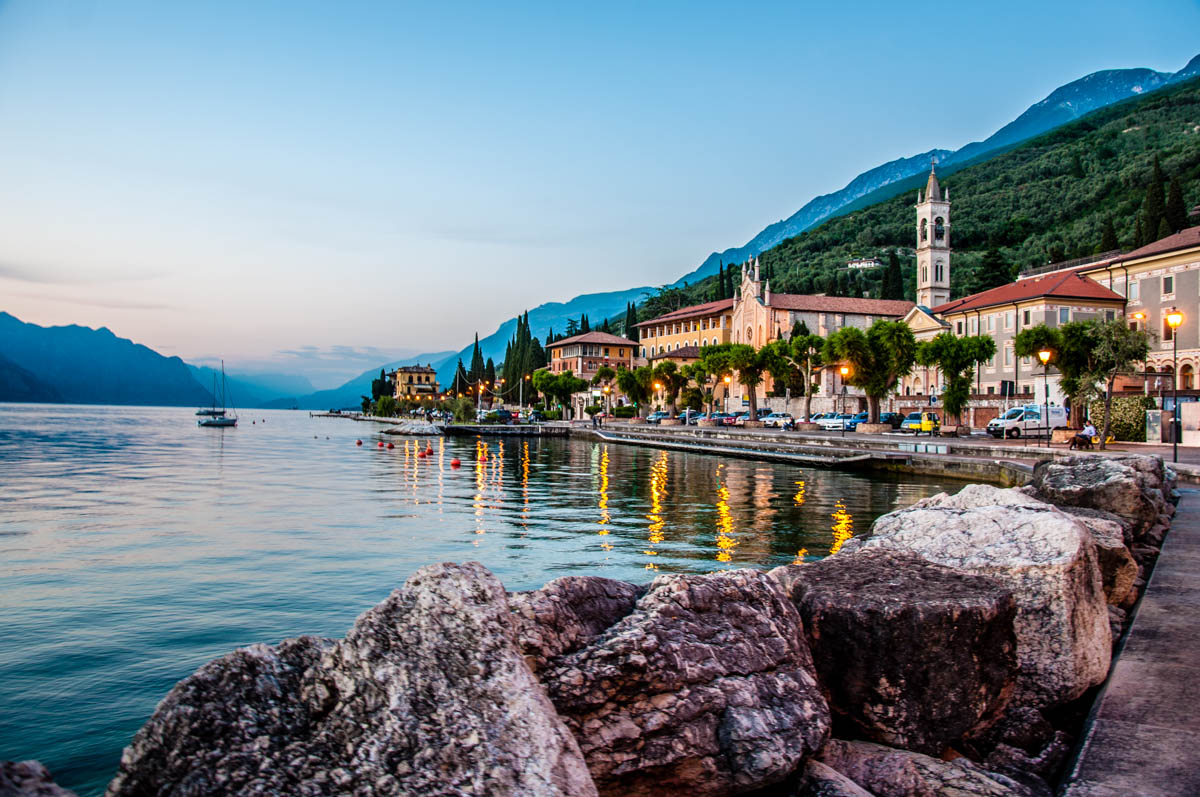 Garni with the accent on the 'i' is a French term meaning a hotel that offers breakfast. While a B&B, for example, is a private residence with a limited number of rooms, a garni is a hotel with many rooms and all types of facilities – from a lift to maybe even a swimming pool, a spa, and a kids' playground. The only thing is that reception usually closes for the night and you are free to organise all your meals but breakfast.
This way you can explore local restaurants while taking full advantage of the garni's facilities.
You will find many garni hotels in Italy. They tend to have a nice family feel to them and people often book them for longer holidays so as to relax and sightsee in the surrounding area.
We had a very pleasant stay at a garni on the shores of Lake Garda a couple of summers ago. Garni Rosemari is next to the beach and a short walk away from the historic centre of the pretty as a picture town of Castelletto sul Garda.
We started each day having coffee on the balcony of our spacious room just taking in the splendid views of Lake Garda. Then we spent time on the beach, explored the many sights and towns nearby, and had dinner in the local fish restaurants. It was a great holiday!
9. Grotta – Caves in Italy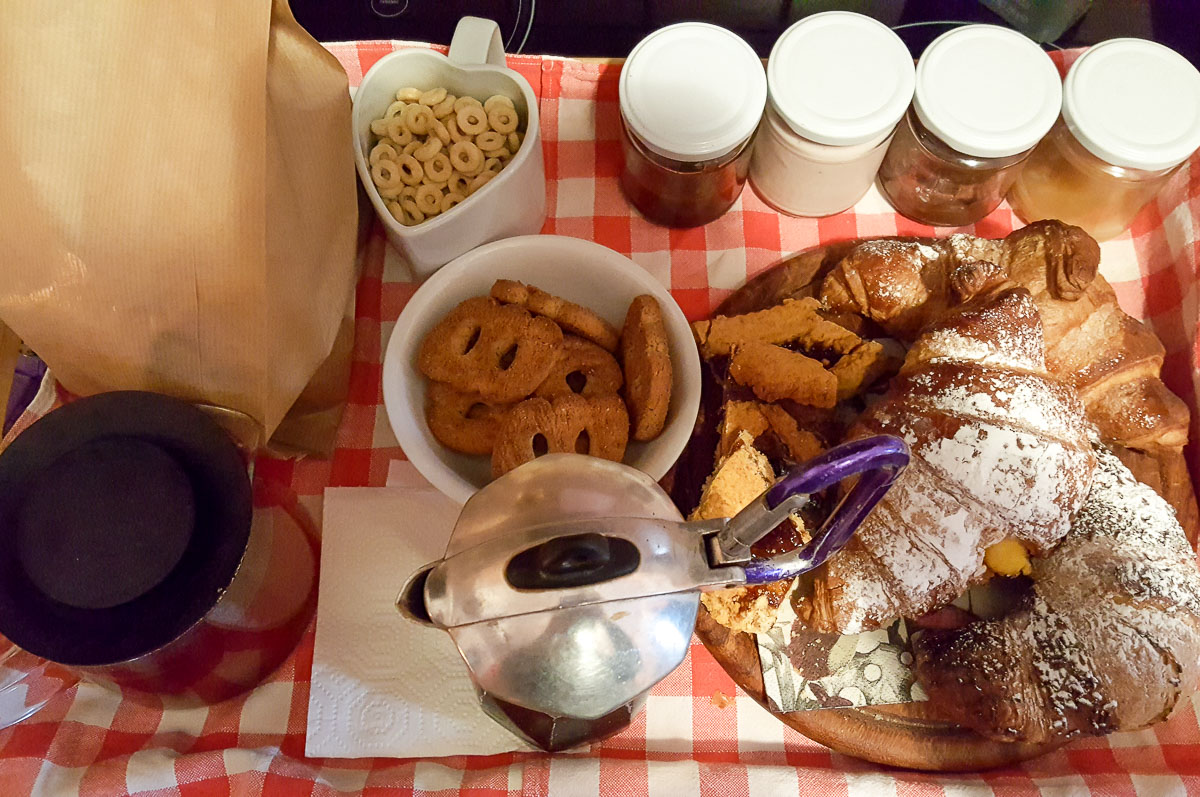 The Italian word grotta means cave in English.
Italy has many impressive caves, several of which are open for tourist visits. Even better! Some of the caves in Italy have also been transformed into hotels for those seeking unique experiences.
Especially famous is the city of Matera in the Italian region of Basilicata. The Sassi – the historic area of Matera – is one of the first places with human settlements in Italy. Several of the millennial cave dwellings here have been turned into small hotels, B&B's and other such facilities.
Another place offering cave accommodation in Italy is the ancient town of Scicli in Sicily.
I haven't stayed in a cave in Italy, yet. It's on my list, so fingers crossed! In the meantime, I had the chance to visit the splendid Frasassi Caves in the Central Italian region of the Marche and stayed in a lovely little B&B there called Il Bivacco Frasassi. It's in the small village of Pierosara just a few minutes away by car from the caves and pictured above is the lovely Italian breakfast we enjoyed there.
10. Hotels in Italy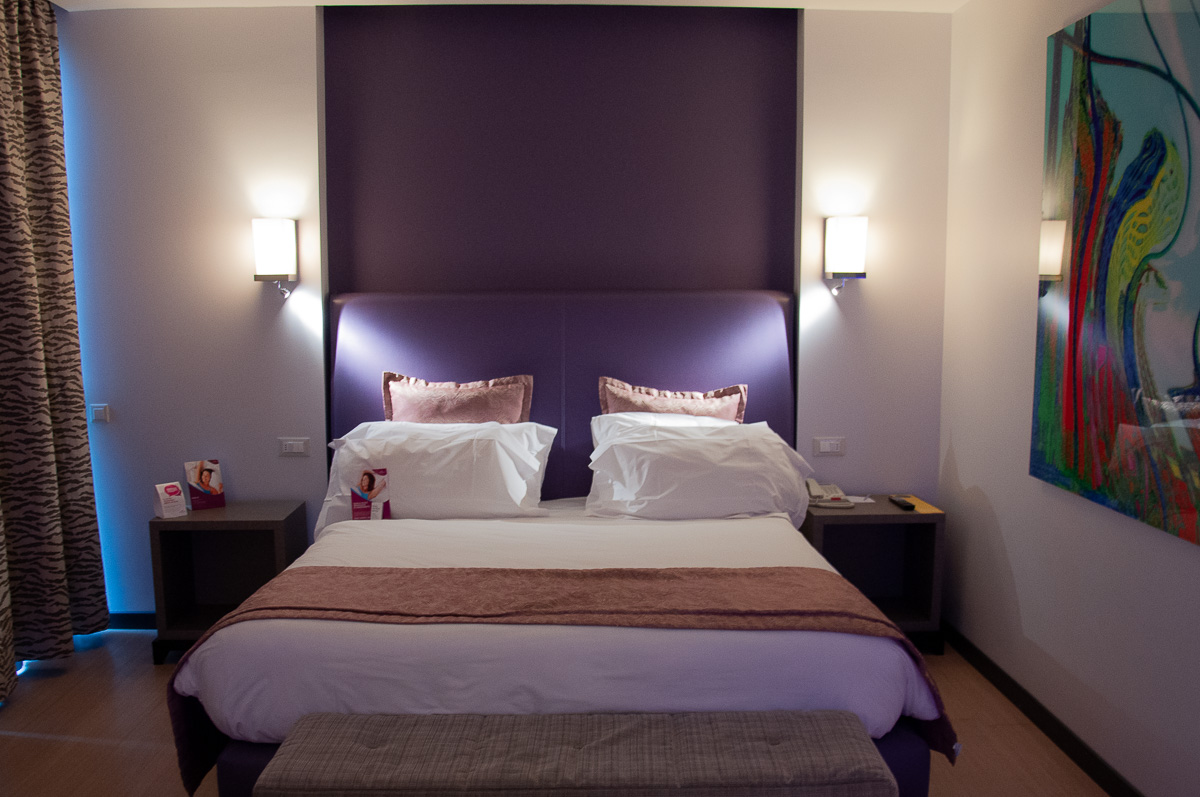 According to official data, there are over 30,000 hotels in Italy. With the country being one of the world's largest tourist destinations, hotels, really, are everywhere here. Many worldwide famous hotel chains have branches in Italy. And there are many Italian hotels run by local companies and independent hoteliers.
In addition, there are dozens of different types of hotels here. I have listed some of the most popular ones to give you even more ideas as to the accommodation options you can choose from for your stay in Italy:
luxury hotels – establishments that cater to your every whim in lavish surroundings.
boutique hotels – small, stylish hotels in a fashionable destination.
business/convention hotels – catering to the needs of the travelling business person and to the organisers of large events. A good example is the pictured above Crowne Plaza Verona Fiera Hotel. It's within walking distance from the Veronafiere Exhibition Centre and it has its own facilities for meetings and events.
thematic hotels – giving you a chance to stay in a room furnished around a particular theme. For example, the thematic hotels of Gardaland – one of Italy's largest amusement parks – are very popular.
babyhotel – providing all sorts of activities and care for babies and toddlers so that their parents can relax and enjoy their holiday.
city hotels – located in the centre of cities and towns and providing you with easy access to all local sights.
beach hotels – often all-inclusive and part of large beach resorts they offer everything for a memorable beach holiday.
spa hotels – providing spa services and treatments and often having their own source/spring of mineral water.
11. Locanda – Inns in Italy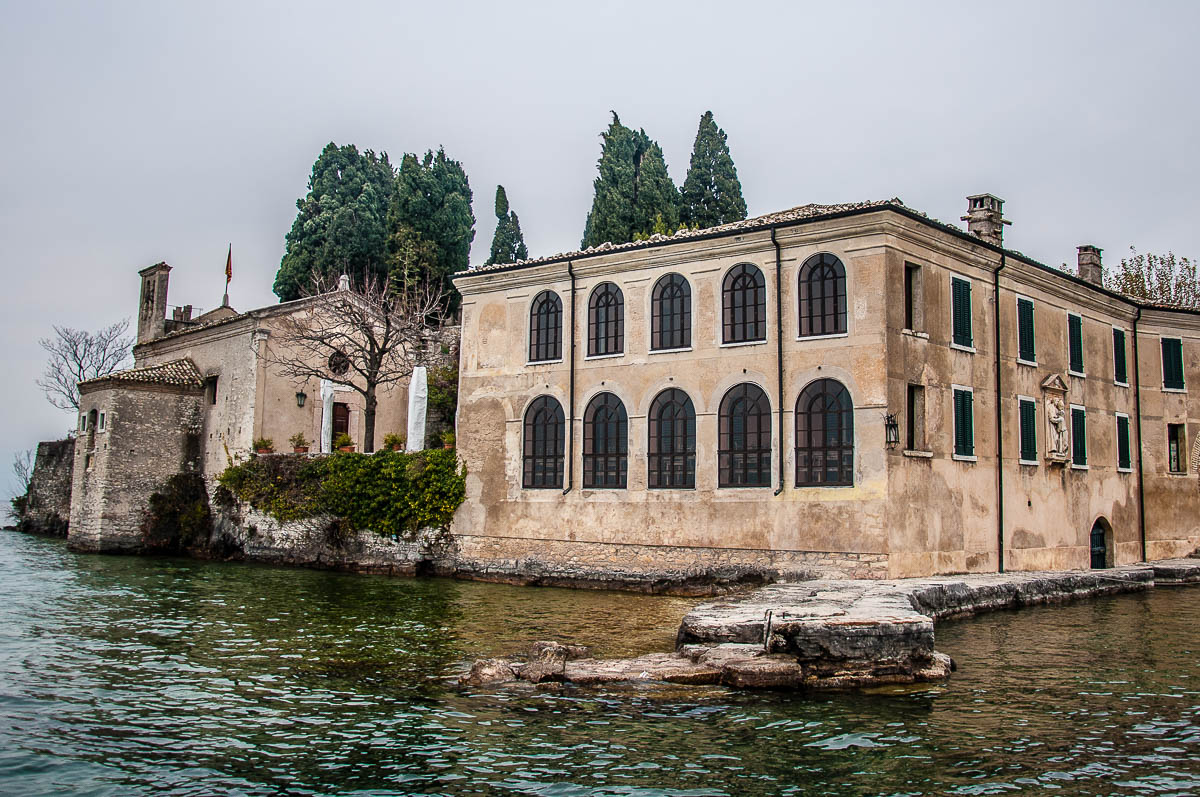 Locanda means inn in English.
Offering board and food to travellers is an ancient concept in Italy. The term locanda itself comes from the Latin word locare meaning to rent out.
Staying at a locanda in Italy nowadays, in general, will give you access to spartan accommodation with an on-site trattoria (traditional, inexpensive restaurant) to eat in.
At the same time, there are many locande in Italy that are refined, luxury establishments with an on-site restaurant serving delicious zero km food. A great example here is Locanda San Vigilio which is housed in a 15th-century building at Punta di San Vigilio – the most romantic spot on the shores of Lago di Garda – Italy's largest lake.
12. Monastero and Convento – Monasteries and Convents in Italy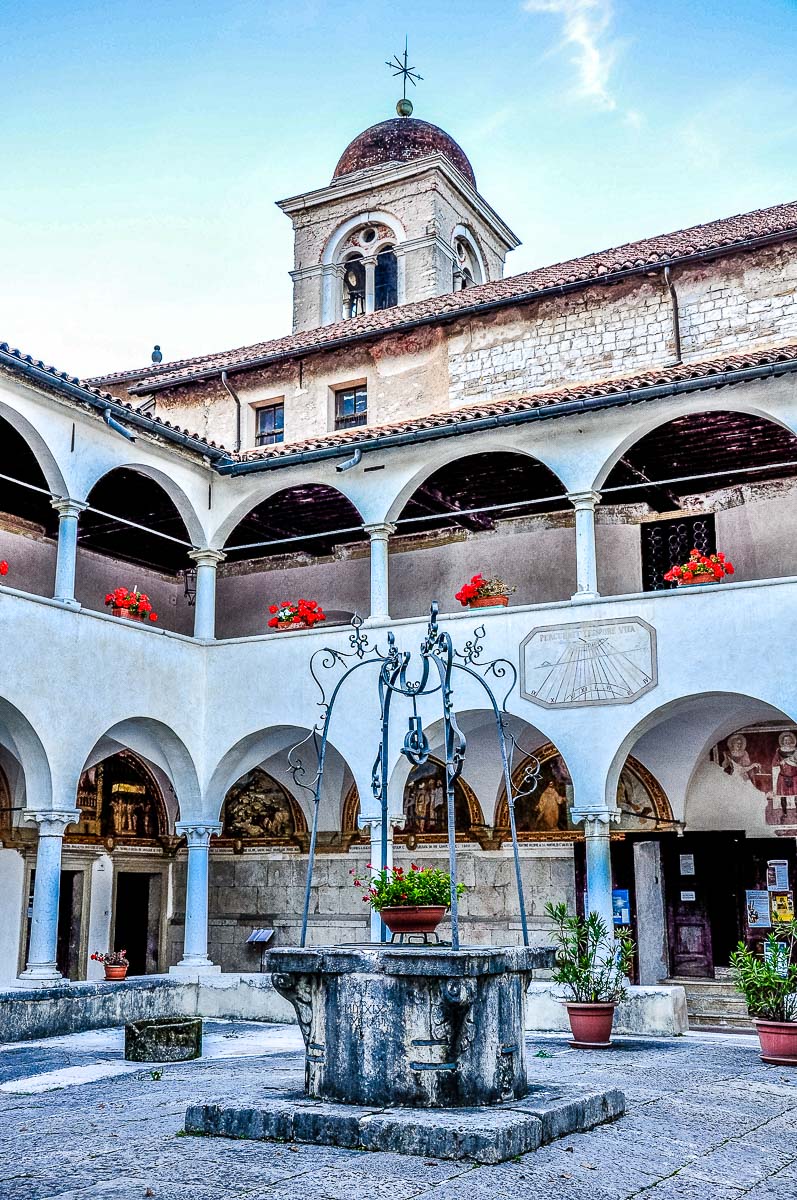 The Italian words monastero and convento don't really need a translation in English.
Many monasteries and convents in Italy offer accommodation at very reasonable prices. They are often in the bosom of nature or right in the centre of the largest Italian cities. Staying in one will give you a chance to enjoy the peace and quiet of monastic life and to discover a new facet to the Italian experience.
At the same time, monastery and convent stays in Italy traditionally come with a curfew. In so that you need to be back to your room by a particular time in the evening. Noise is also not tolerated.
Monastery Stays is a good point to start looking for a monastery or a convent in Italy offering accommodation to travellers and pilgrims.
13. Ostello – Hostels in Italy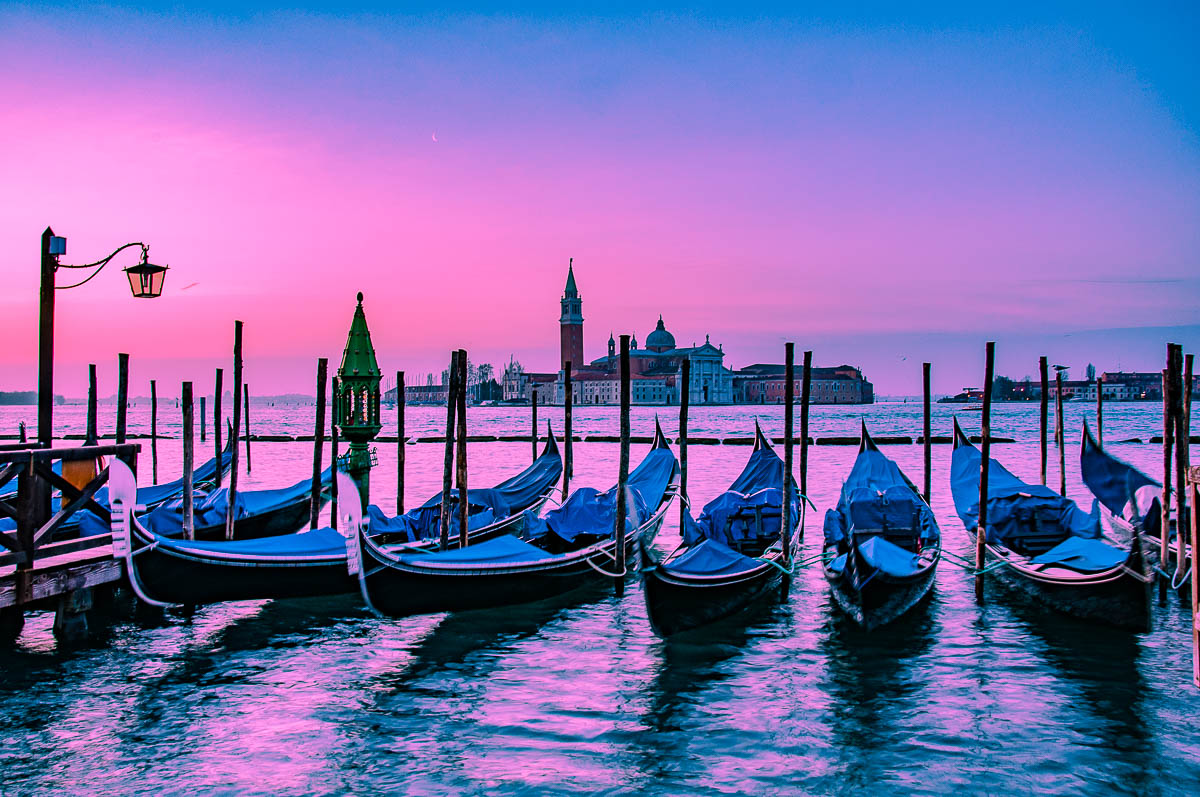 An ostello is the Italian word for hostel and there are many ostelli all over Italy.
Traditionally, hostels offer large rooms with bunk beds and shared facilities and cater to the young budget traveller. Hence, their full name is ostello per la gioventu' (youth hostel) in Italian. Prices can be very cheap and the location is often quite central.
Nowadays, there are many ostelli in Italy with private rooms and quirky decor attracting a cool and hip crowd. Some even cater to families.
I think, almost everyone has a story to tell about staying in a youth hostel during a trip as a young man or a woman. Often, these are great experiences helping you meet people from all over the world while enjoying the sights of a famous city.
14. Palazzo – Palaces in Italy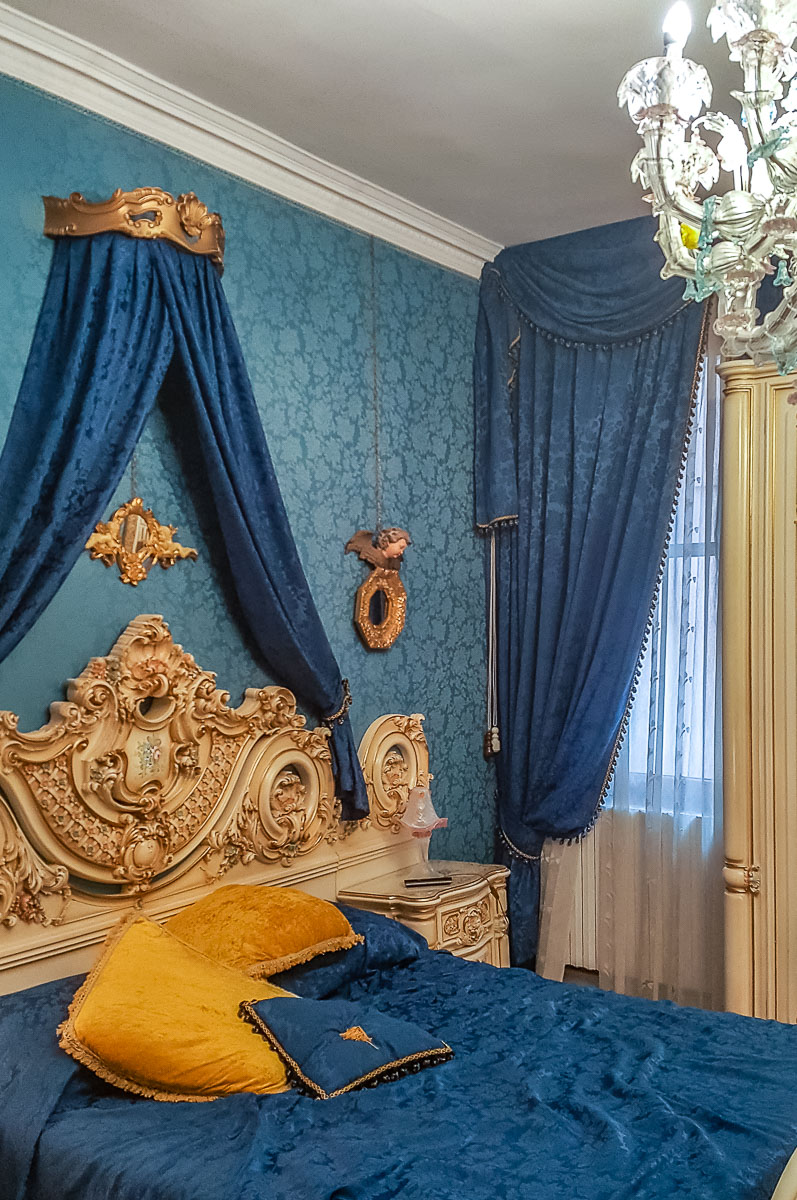 Palazzo is an easy to understand Italian word. Just like castles, there are hundreds if not thousands of palaces all over Italy.
Again, while many of them function exclusively as museums or tourist sites, others have been turned into lavish hotels, B&B's, and other types of accommodation where you can feel like a king or a queen for a night or longer.
Palazzo Monga in Verona and the Palladian Palazzo Valmarana Braga in Vicenza are great examples. I also loved staying in Scalon del Doge – an ancient palace on the Grand Canal in Venice.
If you want a palazzo stay during your time in Italy, the Palaces page of the Italian Historic Houses Network is a good starting point for your research.
15. Relais in Italy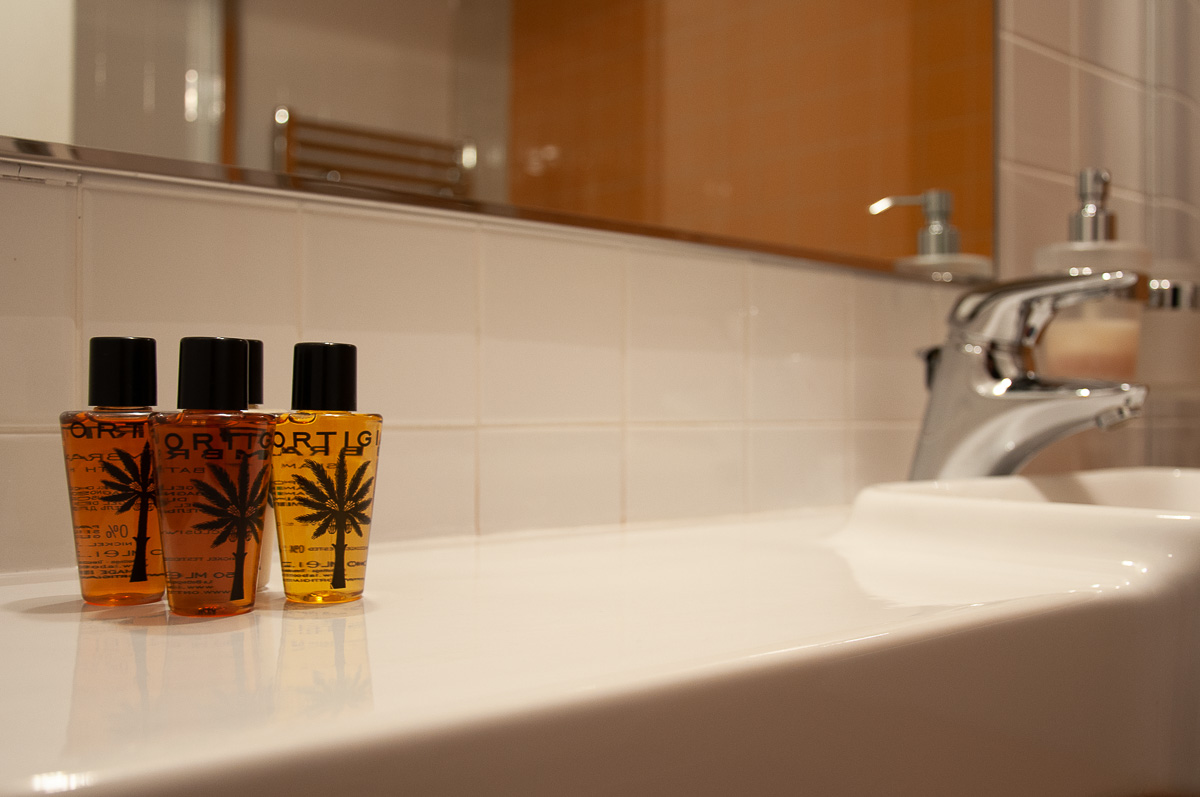 A relais is a French term. In the past, it meant a post office where one could stop for the night during a long journey, have a meal, and change horses if need be.
The concept of relais has evolved quite a bit since then. Nowadays, a relais in Italy is a luxury hotel which, often, is in the countryside. Expect a refined atmosphere, tastefully decorated spacious rooms, carefully selected food and wine.
A lovely relais I had a chance to stay in was Relais Santa Corona in Vicenza. Housed in a restored 18-century building, it is an exceptionally chic establishment providing all comforts just a step away from the city's elegant high street.
16. Residenza – Residence Hotels in Italy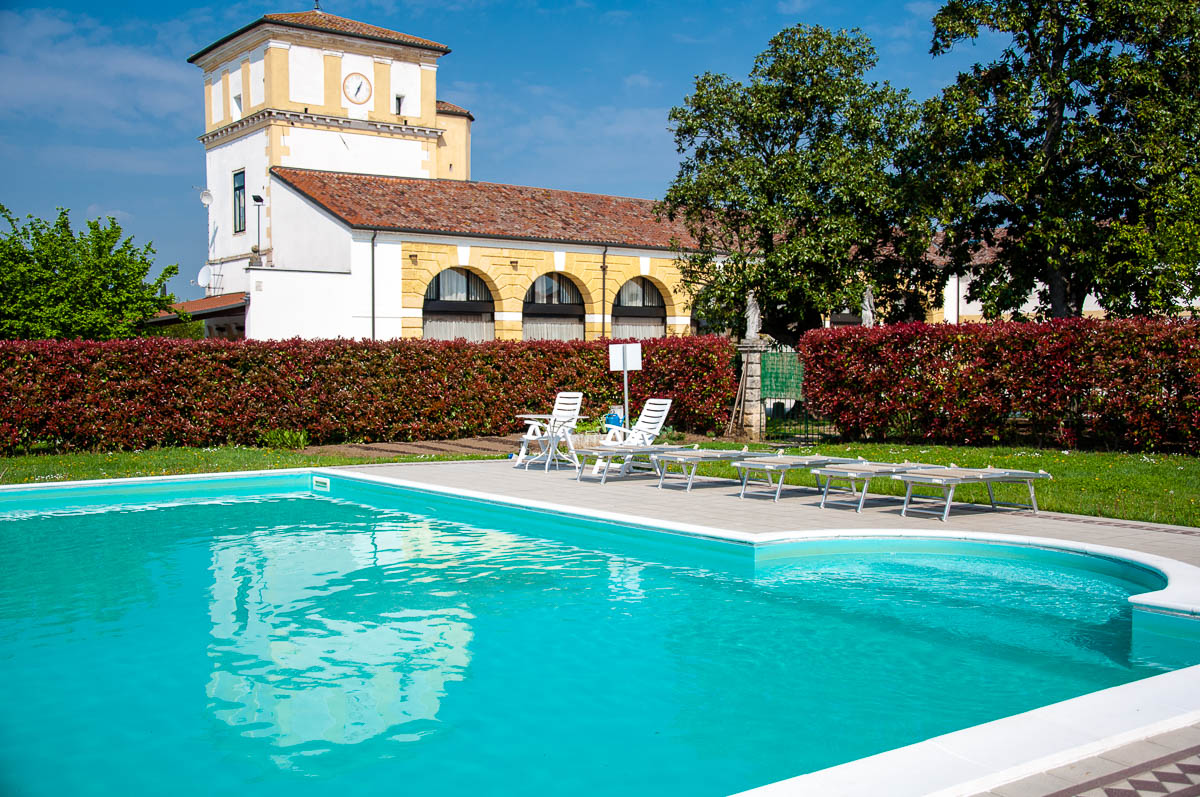 A residenza in Italian means a residence hotel in English.
This is a mix between a hotel and serviced flats. In so that you keep your independence in having a flat at your disposal. At the same time, you take advantage of such amenities and facilities as daily housekeeping, reception area, breakfast room, maybe even a garden and/or a swimming pool.
Pictured above is Residence Ca' Beregana – a stylish residenza I had the chance to spend time at. You will find it on the outskirts of Vicenza in Northern Italy. Housed in a 17th-century building with a clocktower, it has all modern amenities and very comfortable apartments.
17. Rifugio / Bivacco – Mountain Huts and Bivouacs in Italy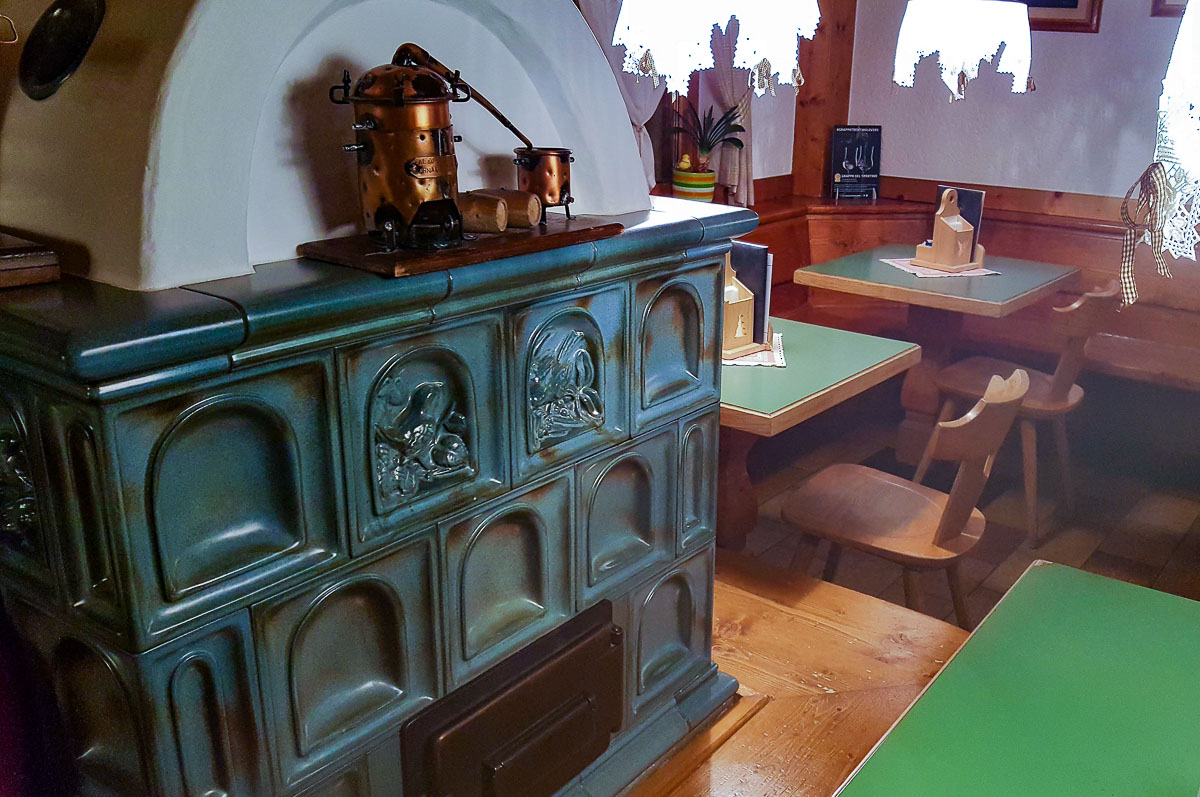 The Italian word rifugio means a mountain hut in English. A bivacco is a bivouac.
With Italians in love with hiking and being close to nature, their hills and mountains are dotted with rifugi and bivacci which offer food and lodging. While called a hut in English, sometimes these can be large and comfortable rustic hotels with a spacious restaurant serving excellent local dishes.
The Club Alpino Italiano manages 774 mountain huts and bivouacs all over Italy. Have a look at this link to see what's available in the different Italian regions.
Pictured above is Rifugio Capanna Passo Valles on the border of the Italian regions of Veneto and Trentino-Alto Adige. I enjoyed a truly delicious meal in its restaurant during a memorable weekend spent in the Violins' Forest in the Dolomites.
18. Villas in Italy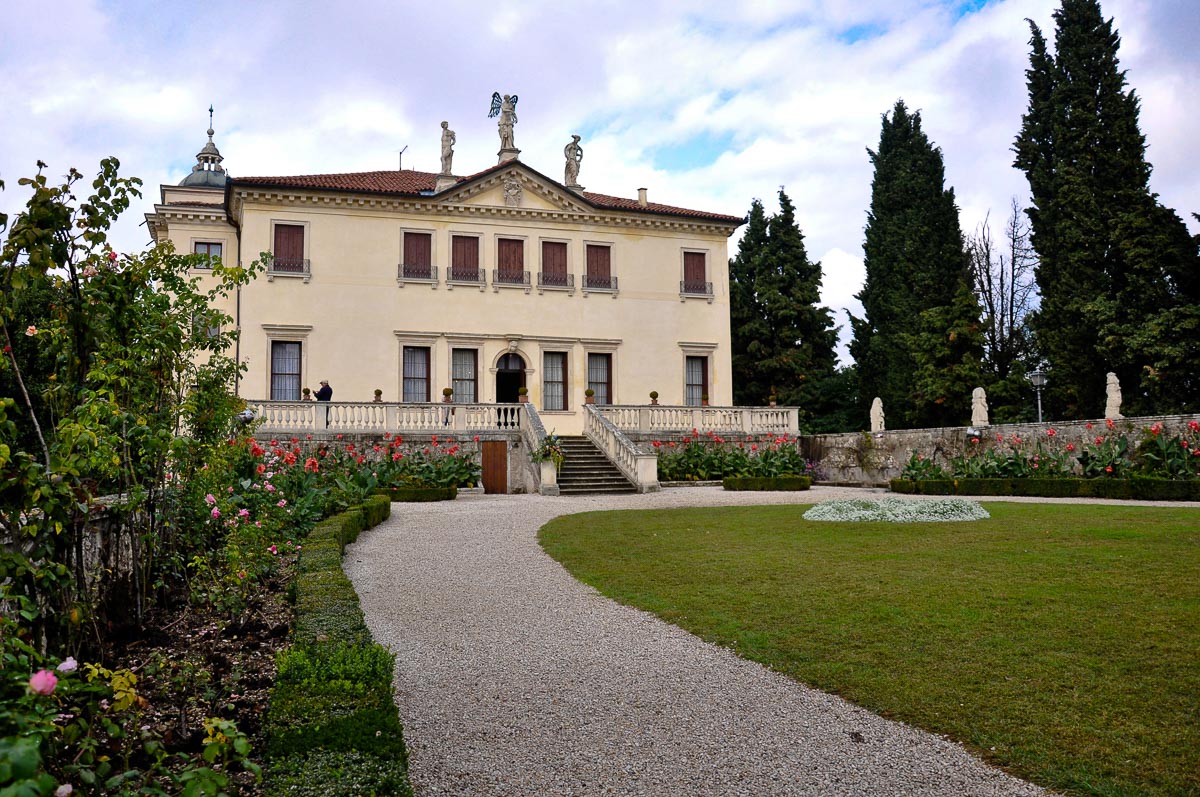 Villas were Roman inventions and the Italians – being the proud descendants of Ancient Rome – embraced the villa concept and further developed it to perfection.
Nowadays, there are many villas in Italy that can be rented as a holiday base. On one end of the spectrum, there are historic villas that were designed by eminent architects and frescoed by worldwide known artists. On the other end, there are rustic villas in the heart of the beautiful Italian countryside.
Depending on the specific villa, you can either rent a flat in it or the whole building. Catering can sometimes be provided, too. Many villas also have swimming pools, hot tubs, and all sorts of modern amenities. Also, the owners will be able to advise you on the best things to do and see nearby. From cooking classes to taking part in grape picking, from visiting quaint villages to learning about the priceless works of art used to decorate the villa, such stays open many different doors to appreciating Italian history, art, and culture at a deeper and more personal level.
A famous villa that can be stayed in is the Villa Valmarana ai Nani on the outskirts of Vicenza. Frescoed by the famous artists Giambattista and Giandomenico Tiepolo, this is a living museum surrounded by a beautiful garden.
19. Villaggio turistico – Holiday Villages in Italy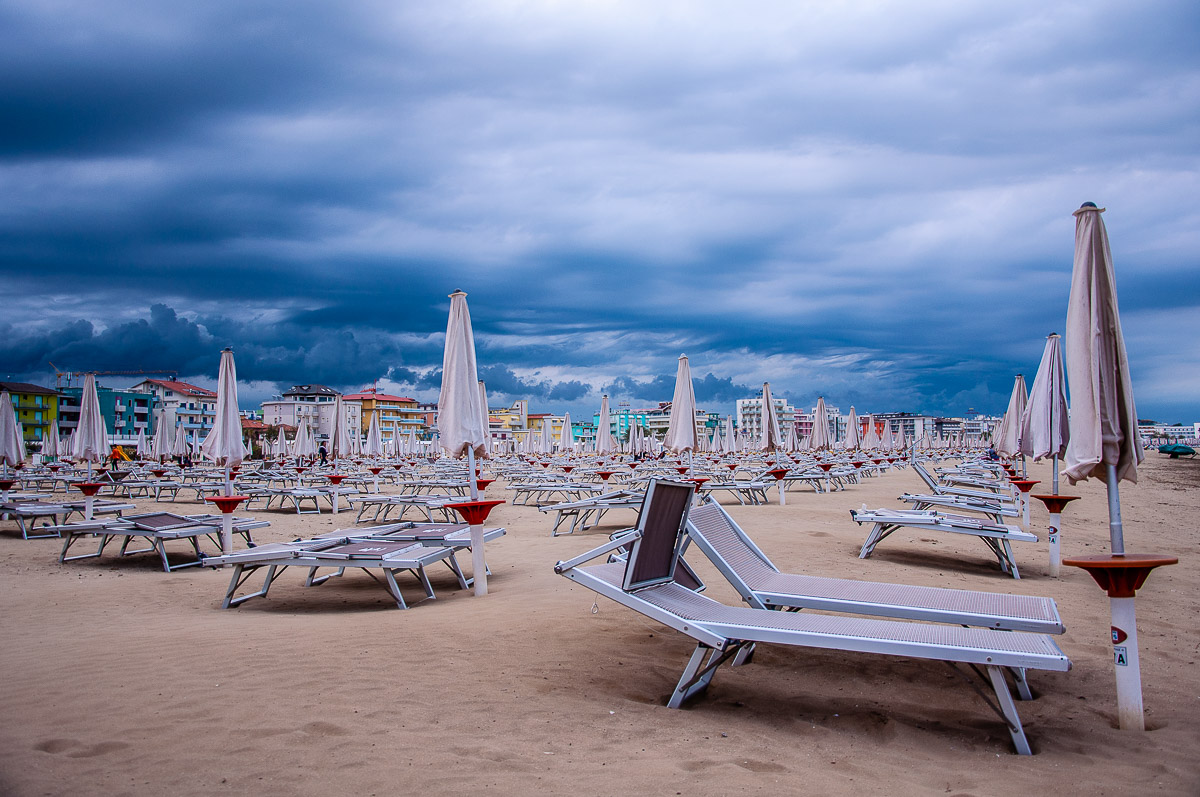 Villaggio turistico (also known as villaggio vacanze) is a holiday village or a resort in English.
Often functioning as a gated community, a villaggio turistico in Italy may offer different types of accommodation – hotels, bungalows, villas, cabanas, etc. – and a rich programme of recreation with holiday clubs, discos, and other such activities taking place all throughout the day and late into the night.
It's a great way to spend a longer Italian holiday. It feels like a home from home and the resort often has more of a community spirit to it.
An excellent example here is Isola di Albarella in Veneto, Italy. The whole island is one large holiday village lapped by the sparkling waters of the Adriatic Sea. All over it, there are swimming pools, restaurants, and different types of comfortable accommodation.
The villaggi turistici around the small town of Caorle (pictured above) on the Adriatic Sea are another good example of what to expect.
In Conclusion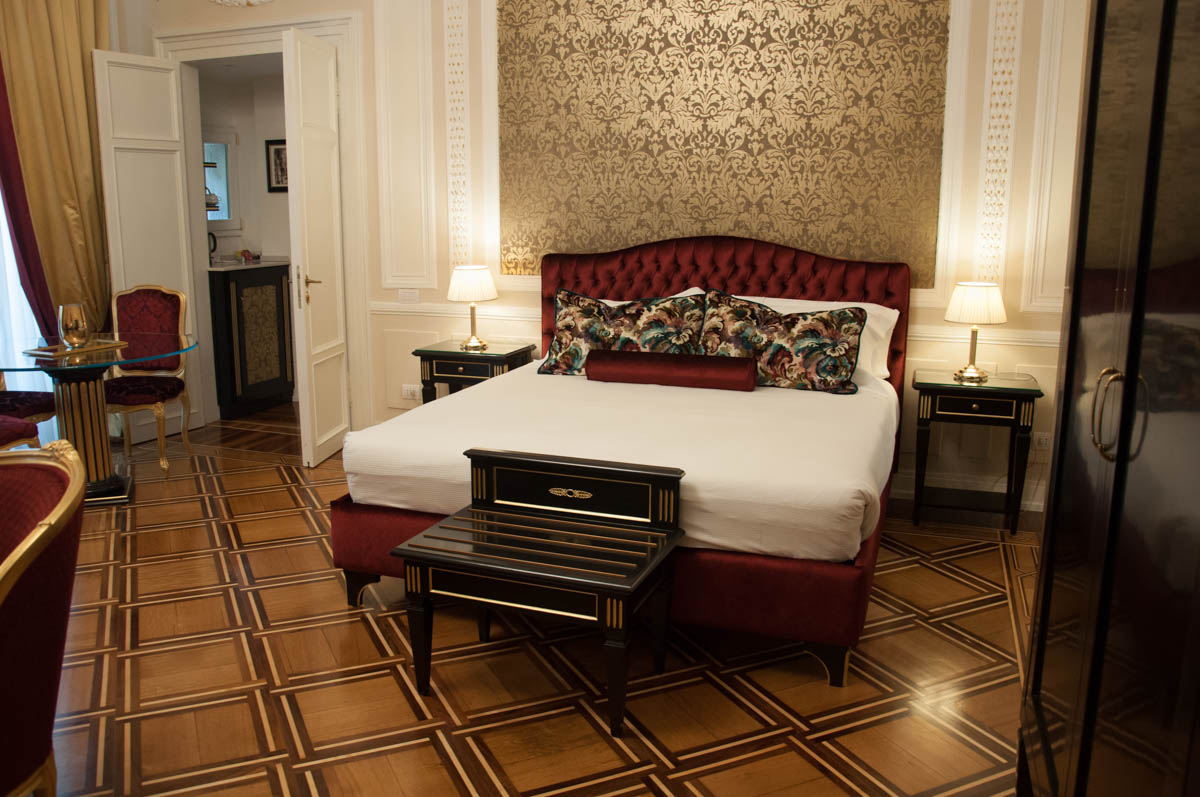 Visiting Italy is always a good idea. The country of history, art, and good food is a wonderful destination in any season.
Yet, planning a trip to Italy can quickly become a Herculean task. There are so many options and so many choices that it's only too easy to become a bit overwhelmed.
For example, the simple question of 'Where to stay in Italy?' can have so many different answers. There are so many different types of accommodation in Italy and they all offer so many different specific things for a variety of budgets that picking the best place to stay can entail hours of research and consideration.
To make things easy and smooth for you, in this blog post I have listed 19 different lodging options you can take advantage of when in Italy. Knowing what each one of them stands for and what its Italian name is will help you make your accommodation decisions in a much more efficient and budget-friendly way.
I hope that this blog post and the first-hand tried and tested tips I have shared throughout will come in very handy.
Enjoy choosing the best places to stay in Italy during your Italian vacation!
Now, get ready quick for your dream trip to Italy!

More Helpful Italy Info for You
Italian Food: Budget Italian Food, Italian Markets, Rules of Italian Breakfast, Italian Breakfast Foods and Drinks, Italian Food Gifts
Italian Coffee: Rules of Italian Coffee Culture, Italian Coffee Drinks, History of Italian Coffee Culture
Christmas in Italy: Facts, Nativity Scenes, Things to Do, Christmas Guide
Northern Italy: Reasons to Visit, Best Cities to Visit, Major Airports
Lake Garda: Best Towns, Nearest Airports, Travel Options, Lake Garda with Kids, Malcesine, Riva del Garda, Torri del Benaco
Lake Como: Things to See, Nesso
Veneto: Best Cities to Visit, Prettiest Small Towns, Beautiful Villages, Top 15 Places, 30 Adventures, Most Colourful Places, Beautiful Piazzas, Must-See Lakes
Lombardy: Best Cities and Towns, Brescia
Friuli Venezia Giulia: Venzone, Most Beautiful Villages
Emilia Romagna: Bologna, Ravenna, Comacchio, Most Beautiful Villages
Marche: Reasons to Visit, Gradara, Frasassi Caves, Temple of Valadier
Venice: Essential Tips, Major Landmarks, Hidden Gems, How to Navigate Venice, Venice in a Day for Art Lovers, Nearest Airports, Best Train Station, Best Tours, Boats in Venice, Haunted Venice, Day Trips from Venice, Arco del Paradiso
Verona: Things to Do in One Day, Day Trips from Verona
Padua: Things to Do in One Day, Facts About Padua, Reasons to Visit, Day Trips from Padua
Vicenza: Things to Do, Must-See Museums, Vicenza in Photos, Day Trips from Vicenza
Thank you for reading! Please, leave me a comment, pin the images below or use the buttons right at the top and at the end of this blog post to share it on social media.
For more useful information like this, please, like my blog's page on Facebook and subscribe to my strictly no-spam newsletter.