Taking a city break in Europe is a great way to break the monotony of everyday life or add even more excitement to a long trip abroad.
To help you organise and enjoy the best European city break, here are twelve travel tips that I have personally tried and tested time and time again!
From how to pick the best city to visit in Europe to how to pack and how to plan your sightseeing specifically for city breaks, this blog post is full of useful and actionable information.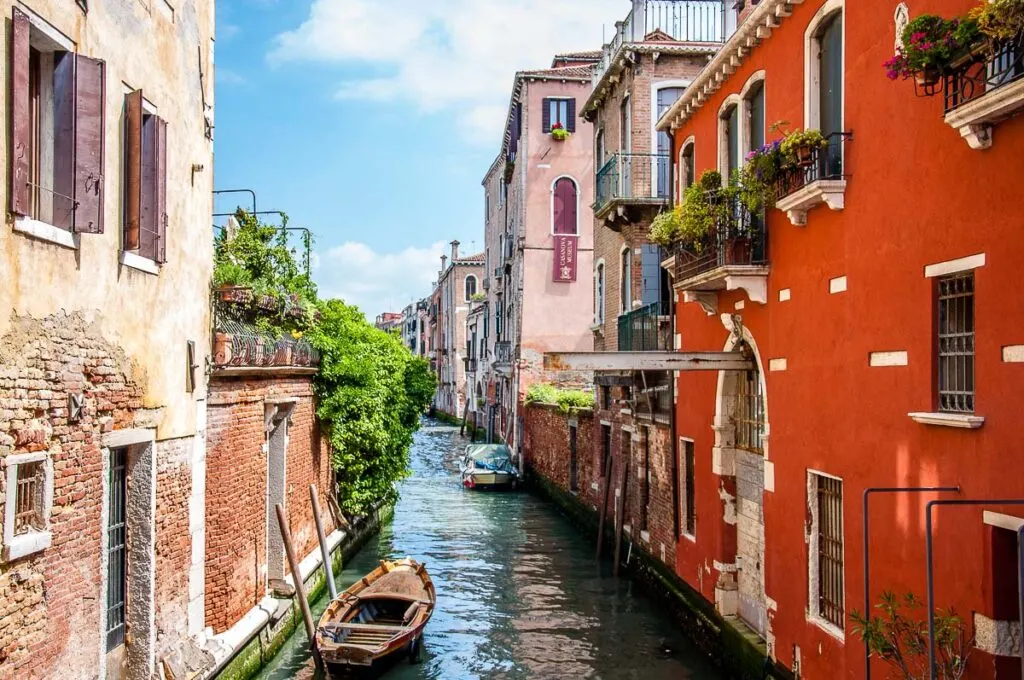 City breaks are my favourite way to travel and discover new destinations in Europe.
Give me a long weekend or three days mid-week (as long as I can get away from work, studies, and commitments) and you will see me happily exploring a new place and taking in all it has to offer in terms of historic sights, art galleries, and beautiful surroundings. Not forgetting delicious (and unusual!) local foods!
I have discovered that spending a couple or so days in a new city is just the right amount of time to get the feel of it. This way you can easily establish if this is a destination you would love to revisit time and time again or not at all.
A city break in Europe is also great for recharging your batteries both on a creative and emotional level. Then, once back home, it is so much easier to face everyday tasks head-on and life feels full of joy once again.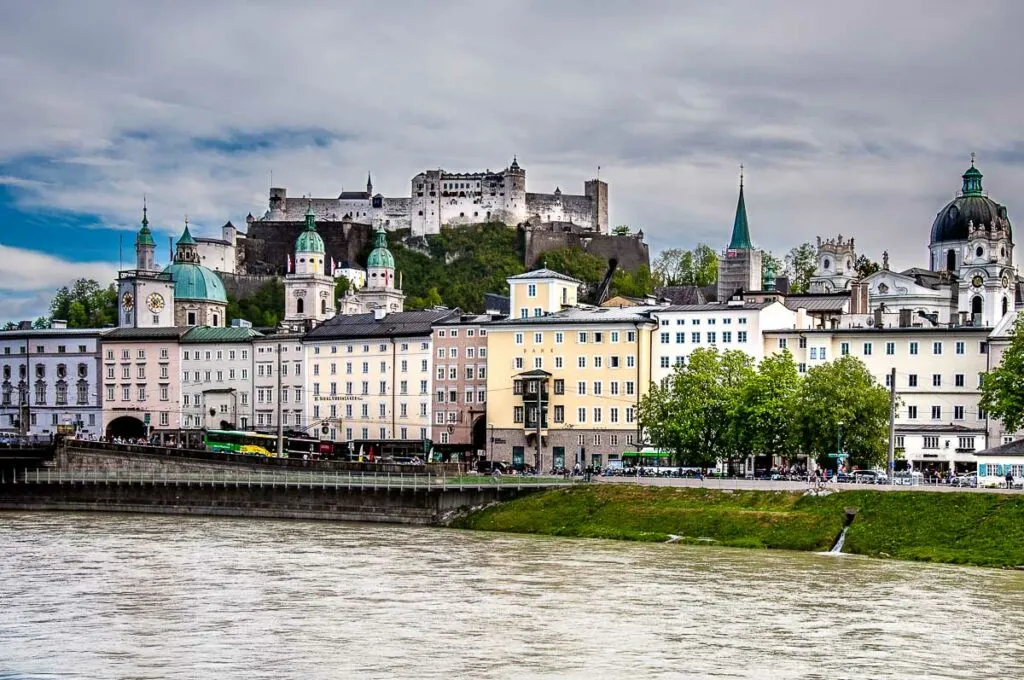 So, how to organise the best city break in Europe? What to consider in advance and how to avoid potential pitfalls? Today, I will share with you my top travel tips – distilled the hard way through trial and error. This way you won't have to waste time and resources and make the same mistakes.
Instead, I hope to inspire you to book your next (or first!) European city break with confidence and have a wonderful time exploring a new destination either by yourself or with family and friends.
Have a look!
12 Travel Tips for the Best City Break in Europe (With Must-See Destinations and Real-Life Examples)
Pin for Later!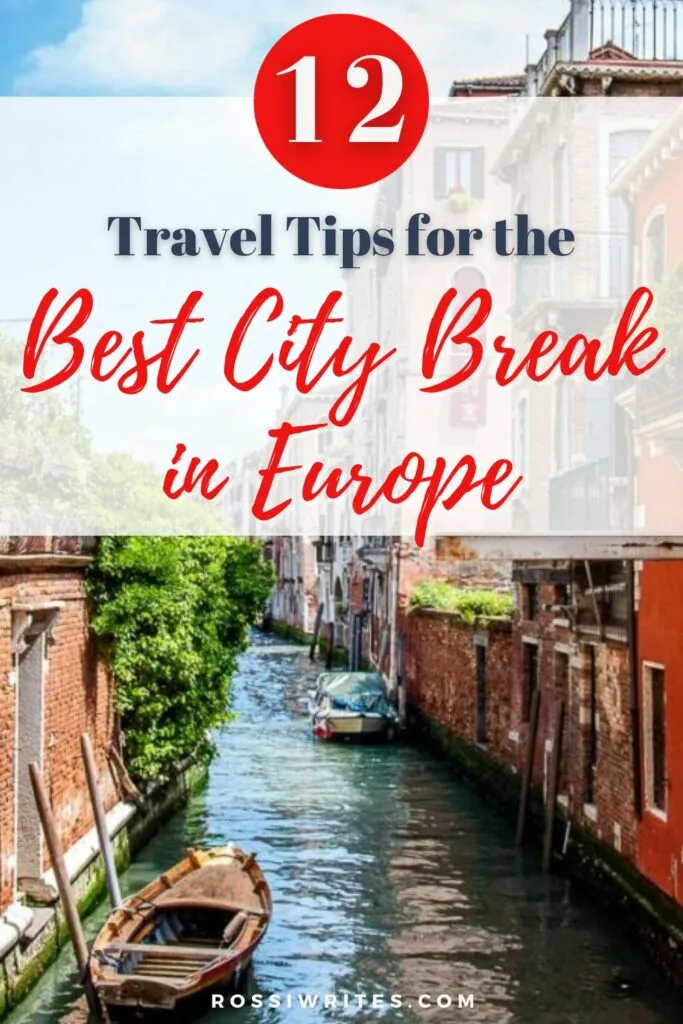 1. Pick a European City That Is Easy to Get To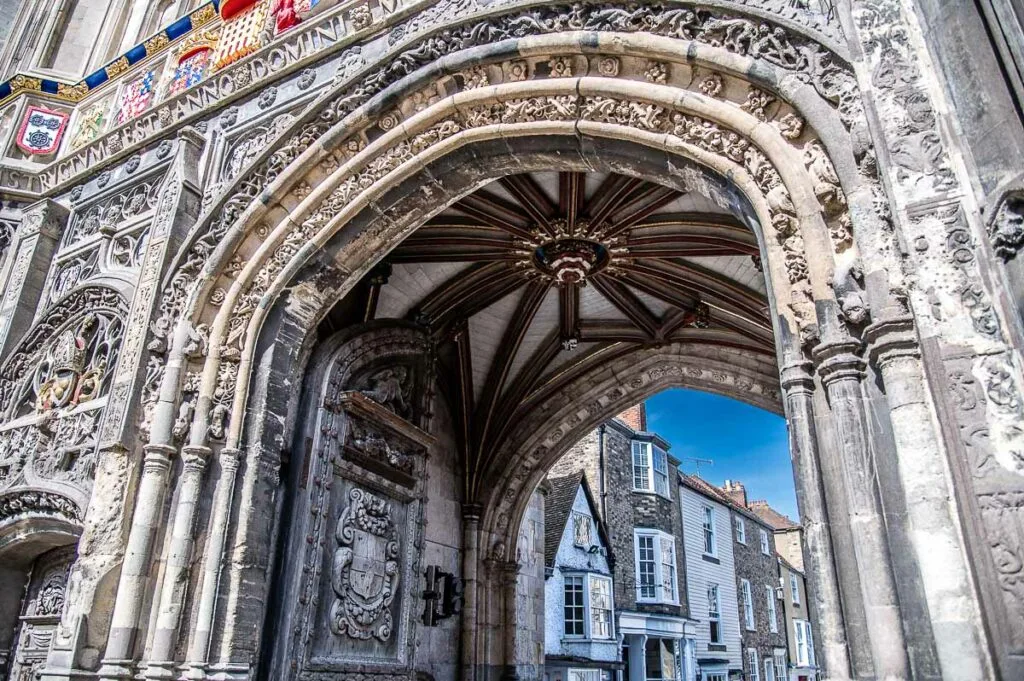 A city break usually spans a long weekend, or three to four days max. Don't waste precious time travelling long distances. Choose a destination that is easy to get to. My limit is a couple of hours by plane at most with the shortest possible transfer times to and from the airport. If travelling by car, then my maximum is three hours driving one way.
You want to be fresh and full of energy for city explorations. Not recovering for a day after a long flight or an endless driving trip.
I have found that smaller European cities just off the beaten track are usually the easiest to get to and have a lot to offer in terms of sightseeing. A case in point are:
Porto in Portugal;
Poznan in Poland;
Pula in Croatia; and
Salzburg in Austria.
All of them have an airport right next door and transfer times by public transport start from around 15 minutes.
If you would rather spend your city break in a larger European city, then these destinations have an adjacent airport and are served by flights from all over Europe and beyond:
Edinburgh in Scotland;
Lisbon in Portugal;
Sofia in Bulgaria.
Best Advice:
If you can, pick an early morning flight to get there and an evening flight to return. This will maximise your sunlight hours to spend in the European city of your choice. If driving, avoid rush hours and use a GPS app to advise you of any potential shorter routes along the way.
Most importantly, if you live in Europe (or are spending a long vacation here), you don't even have to travel abroad for a great city break. Getting to know the sights and attractions of the cities in the European country where you are can fill up many weekends and days off with exciting things to do.
Real-Life Example:
My last solo city break abroad was to Perugia in Central Italy. One of the major reasons I picked it (beyond its amazing history, architecture, and art) was the ease of getting there. Perugia's small airport is only half an hour away by bus from the city's historic centre. No time wasted in waiting around and transfers!
My family's most recent domestic city break was to Canterbury. Just down the road from us in the English county of Kent, this Cathedral city provides a long list of sights to enjoy ticking off over a couple of days.
Learn More:
Here are some other great destinations for city breaks in Europe which are quick and easy to reach from the nearest airport(s): Bologna, Braga, Brescia, Padua, and Varna.
And here are 11 airports in Northern Italy to choose from.
2. Travel with People You Can Rely On (Or Go by Yourself!) for the Best European City Break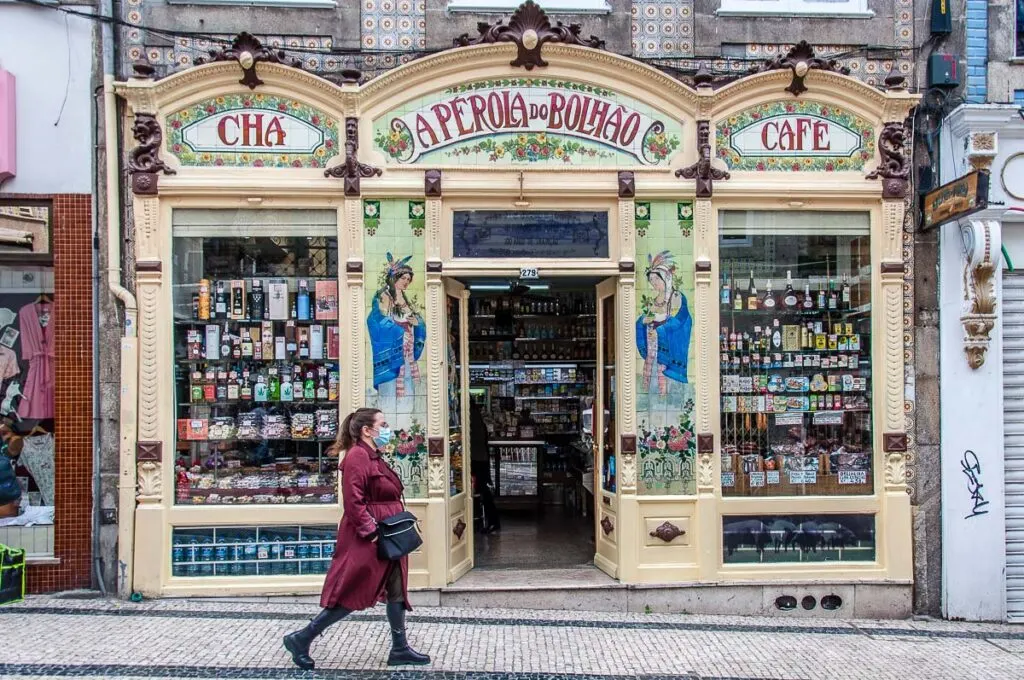 I am a firm believer in the saying that it's better to be alone than to be in bad company. Especially when you travel!
Far from home, you want to be with people you can rely on. Not someone whose moods leave you feeling drained and anxious. You want to enjoy your city break in Europe and this is best done with a person who has your best interests at heart and with whom you can work together to come up with an itinerary that suits both of you in the best possible way.
This could be a friend, a relative, or a partner. Someone who has your back! Sometimes, it is not easy to have such a person in our life. Don't let this stop you from exploring Europe and its cities. Travelling solo has never been easier and this way you only have yourself to make happy when exploring a new destination.
Best Advice:
If you have someone in mind as a travel buddy, first take a day trip with them to a nearby city to make sure that you click on the road. This will help you establish if you like spending time in each other's company and if your sightseeing interests align. Then you can progress to longer city breaks anywhere in Europe.
When travelling with another person, you don't have to spend the whole city break attached by the hip. A little independent exploring and then meeting up for lunch or dinner will give you lots of space to enjoy your own interests while providing you with the security of being in a foreign place with someone you are close to.
Real-Life Example:
I used to travel a lot by myself in my 20s. I loved it! It made me feel so independent and it built up my resilience. One of the major mental barriers I had to overcome at the time was being able to have a coffee or a meal by myself. The first few times, I was worried that people would find me strange for sitting by myself. Then, I realised that everyone was too busy with their coffees and meals to actually be bothered about what I was doing.
Nowadays, I travel mostly with my husband and our child. After trial and error, we established that to make everybody happy, we need to do things that interest each one of us. A great city break in Europe for us equals a visit to a museum or art gallery for me, something exciting like an underground tour or a hidden historic corner for my husband, and a playground, a boat trip, a cable car, or something similarly fun for our child.
This makes each day varied and full of surprises. Plus, we all agree that sampling the local foods is a must no matter the city!
3. Pack a Small Bag and Wear Your Most Comfortable Shoes to Enjoy Your City Break in Europe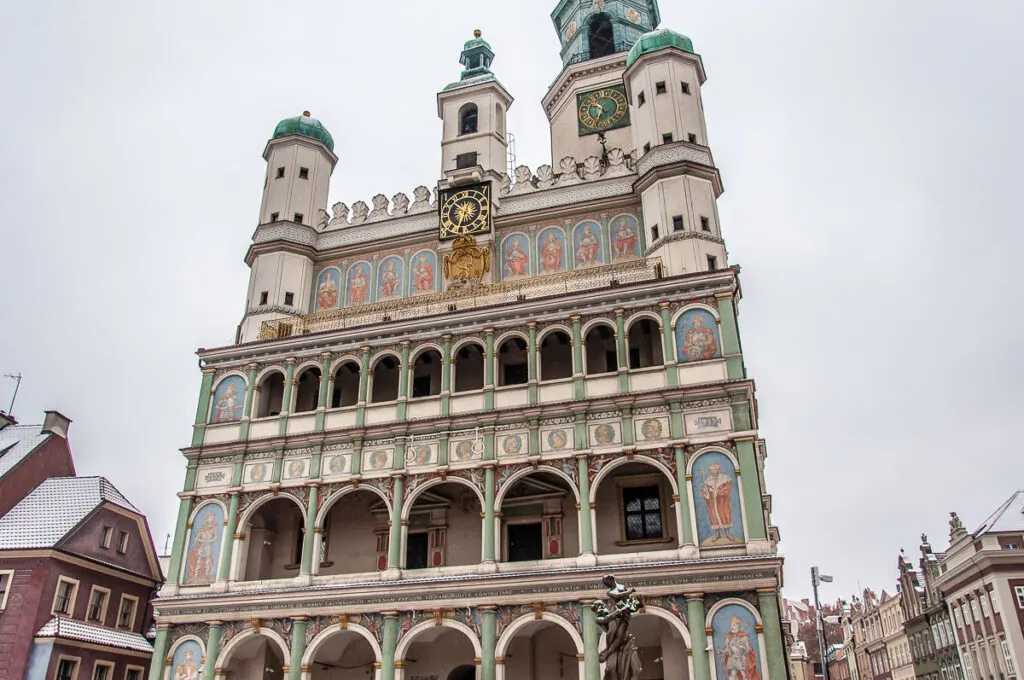 Don't bother lugging a large suitcase! A city break is three to four days long and you don't want to be slowed down by extra luggage. Pack light taking just what you will need for the city and the season. My non-negotiables are:
my most comfortable shoes that I can walk in for miles;
a small hygiene kit with things like dental floss and solid deodorant. I put it all in an airport-approved see-through bag like this one which saves me time at the security check;
underclothing and nightwear – for some reason, my socks always have to match the season, so a Christmas city break calls for socks with Christmas puddings and mugs of hot chocolate on them;
a tiny capsule wardrobe of a pair of jeans, one pair of trousers, and four tops. Depending on the city and the season, I may pack a couple of dresses instead of one pair of trousers and two tops.
a protective/warm layer – no matter the season, especially, after freezing on a summer city break when it rained all the time and I hadn't brought a jacket. So, in winter, this means a warm hat, scarf, and gloves in addition to a warm, comfortable jacket. In summer, this means a soft wrap or a small cardigan I can easily whip out when needed. In spring and autumn, I bring a light waterproof jacket.
You may also want to pack a nice outfit if you are planning to go out in the evening. I don't do it anymore, as I am usually too tired after a day of active sightseeing and long stretches of walking. So, my focus is entirely on comfort and bringing the smallest number of items while feeling fresh and smelling nice every day of my city break.
Best Advice:
I really upped my packing game after getting an inexpensive cabin bag that fits under the seat. It has just the right amount of space for all my non-negotiable items and doesn't allow me to add unnecessary things that I think I might use but I never do. Travelling light has never felt so good!
There is always a great selection of cabin bags on Amazon.
Real-Life Example:
For a pre-Christmas two-night city break to Poznan in Poland, I used three winter dresses coupled with thermal tights and leggings. I get most of my dresses from a British brand called Bonmarche. It caters to women of all sizes and has these very soft and warm winter dresses which don't crinkle and are very comfortable.
It all fitted nicely in my fish-mouth daypack and this was the lightest and easiest city break I have ever taken in Europe.
4. Have a Shortlist of What You Want to See and Do During Your City Break in Europe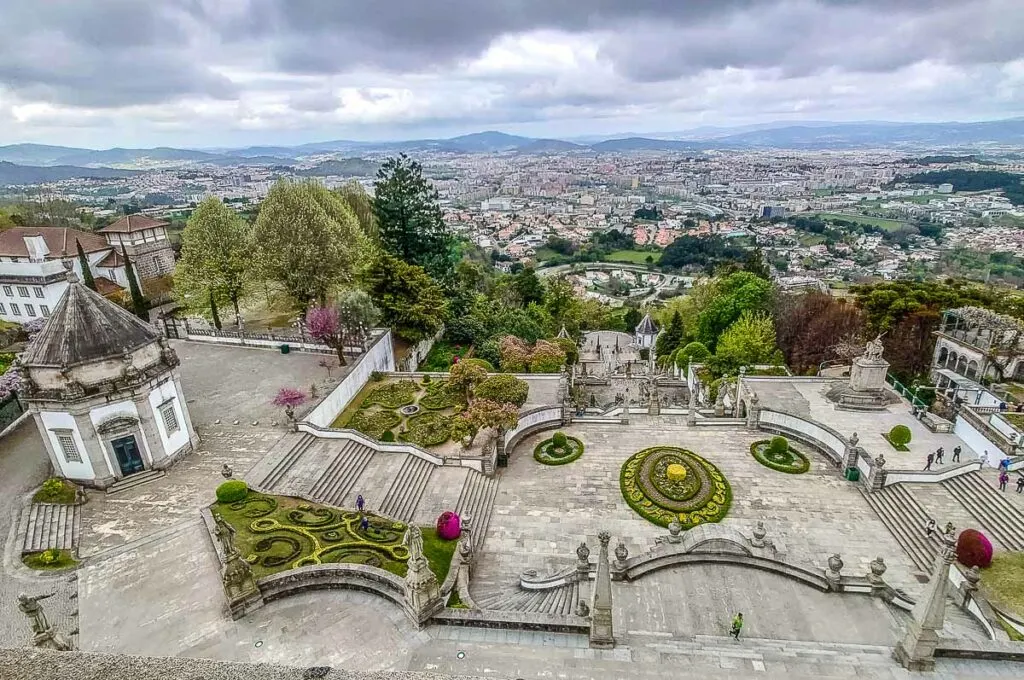 I love being spontaneous when I travel, however, for a successful European city break, I need to know in advance what I am going to do and see. At least, in general terms. After all, if you are going to spend only a couple of days or so in a rich in sights city, you don't want to be wasting precious hours ambling around.
Plus, many of the major landmarks in world-famous cities like London, Paris, and Florence are best booked in advance to avoid long waits on the day or disappointment if all tickets get sold out. So a bit of prior planning is always helpful and can be the difference between a great city break and a travel letdown.
To book tickets and guided tours in advance, you can either go to the website of the sight you want to visit or to the big ticket- and tour-selling platforms GetYourGuide, Viator, and Tiqets.
Best Advice:
For ideas about what to see in a new for me city, I always check the official website of the local tourist office. Some European cities have wonderful sites full of information and tips. And then others don't. Still, I always start my research from the city's official website.
My next step is to have a look at the websites of the specific sights I want to visit. I check opening times, the price of tickets, and potential discounts. Then I use Google Maps to check the sights' precise locations in the city centre and suburbs and how to get to them.
This helps me to start coming up with a rough itinerary for my visit so that I know in advance which major landmarks I want to visit and approximately in what order. I never do a strict hour-by-hour plan and I leave some space for improvisation. This is handy as often on the day I may want to spend longer at a particular sight or I come across a hidden gem during my explorations of the city.
As part of my research, I may also get a book or two on the history and art of my destination. Especially, if it is a place I had never been to before. This way, I feel I connect better to it and get to know it through its historic events and the people that built it.
Real-Life Example:
When we were getting ready for our visit to Braga in Portugal last year, I found that the best information online was provided by a pair of local travel bloggers. This was great for me as it gave me a chance to brush up on my Portuguese. However, it can be really annoying if there isn't enough good quality information online in the language(s) that you speak about the European city you are about to visit for a weekend break.
In such cases, I tend to use Google Translate to get the gist of the information published by local websites. It can be more time-consuming but it gives me local insight and this is always very valuable.
5. Decide What's a Priority for You in Terms of Accommodation When You Take a City Break in Europe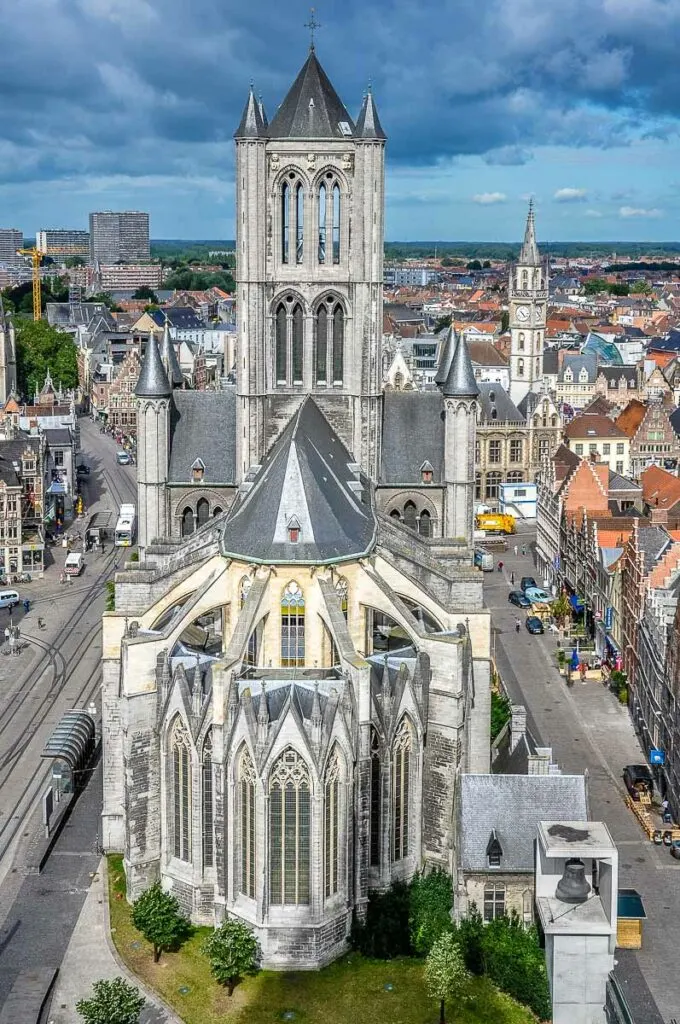 When booking accommodation for a city break in Europe, I consider three things:
Distance – The closer the hotel is to the sights I want to see, the better. Walking distance is best! For example, I loved it when we stayed in a small hotel an arm's length away from St. Bavo's Cathedral in Ghent, Belgium. In the morning, I could head straight there without wasting time navigating the city.
Comfort – Is it a place where I will feel comfortable and safe? Comfort means different things to different people. In a nutshell for me, it translates to peace and quiet, a good night's sleep, clean premises, a nice bathroom, and a safe environment.
Price – A city break for me is mostly spent outside, sightseeing and exploring everything the destination has to offer. As such, as long as the accommodation is comfortable and safe, I look for good value options, and any savings I can make, I put towards my next city break in Europe.
It is not always easy to find the best ratio between these three things, so I spend up to an hour reading online reviews left by actual guests, looking at maps to determine optimum locations and itineraries, and checking if there are any seasonal offers on Booking.com.
To maximise sightseeing time, I would pay more for a particularly well-located hotel but wouldn't spend more for facilities like an onsite gym and sauna, for example. It's such a short stay, anyway, that I don't feel I will make good use of them, so they are not a priority. So, make sure that you know your own priorities and book your city break accommodation based on them.
Best Advice:
Nowadays, there are many different types of accommodation to book for a truly unforgettable city break. From boutique hotels and quirky guest houses to hostels, the choice is staggering. In some European cities, you can even stay in monasteries, palaces, and even caves.
Picking the right accommodation can be quite a harrowing task. You don't want to simply book the first available place. At the same time, you don't want to spend days researching for a short stay of two or three nights.
This is where having clear priorities will come in very handy. Knowing what exactly you can't compromise on and what you can be flexible about will help you quickly weed out all the unsuitable options.
Real-Life Example:
It's only natural to make a few mistakes when booking accommodation for a city break in Europe. Especially, when you first start enjoying short trips to exciting places here. Believe me, I have made them all! Once I booked a place that was too far from the historic centre of Verona. So, we had to rely on a bus instead of simply walking. Another time, I spent extra on a hotel with a spa in Barcelona and then when I used it I was constantly worrying about getting behind on my sightseeing list.
Being able to narrow down what's important for me in terms of the perfect city break accommodation made all the difference. Knowing what's non-negotiable for me and what I can be flexible about really speeds up my research and helps me avoid making the same mistakes time and time again.
6. Find Out in Advance How You Are Going to Get Around the European City You Want to Visit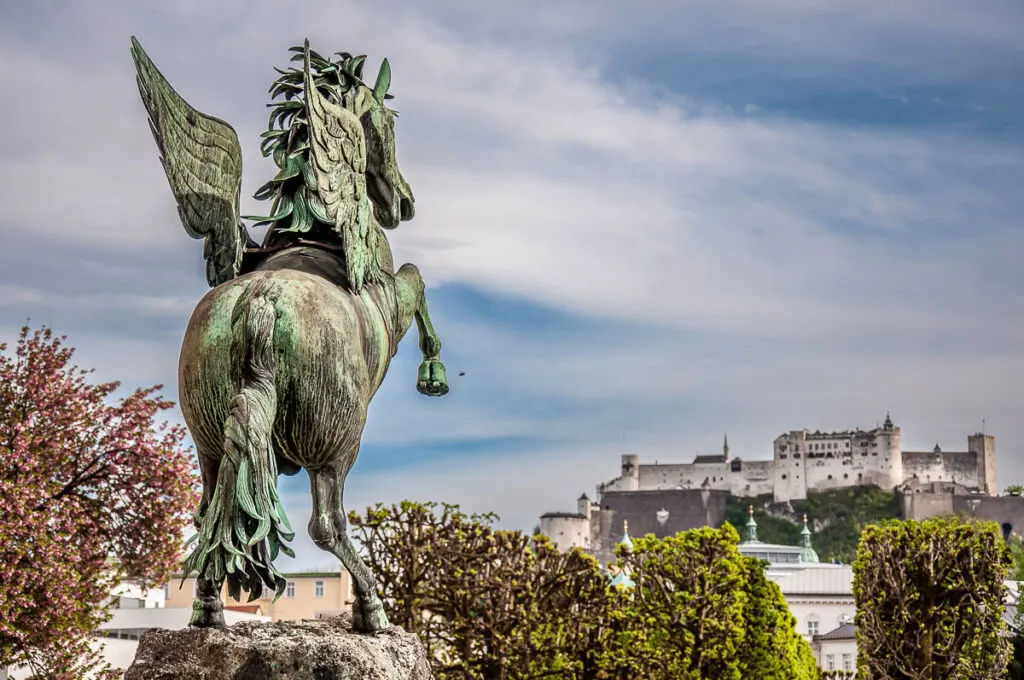 Knowing how you are going to get from the airport/train station to your accommodation can make all the difference between having a great start to your European city break or not. The same applies to finding out before you travel how you are going to navigate your destination.
Is there a well-developed network of public buses, trams, and/or a metro? How much do tickets cost and is it better to invest in a daily pass? Are the sights you want to visit close to one another?
The answers to all these questions will help you feel more at ease in an otherwise unknown city. They will also streamline getting to your accommodation and exploring around. Finally, this information will give you some sense of direction and security which is always important when you travel.
Best Advice:
Large cities like London and Barcelona offer several different ways to get around – from a well-developed public transport system to taxis and other types of private transport. The official websites of the tourist boards of such cities will provide up-to-date extensive details about how to navigate them.
Many historic cities in Europe have tightly built old towns with narrow streets which are closed to traffic. Google Maps is an excellent tool to explore in advance the urban fabric of destinations you are planning to visit. Spending a few minutes working out which turns to take to reach a particular sight or your hotel on foot can save you valuable time during your actual visit.
To make your European city break more exciting, use unusual forms of local transport. This could be a funicular going up a steep incline as in Salzburg in Austria or the town of Como in Italy. It could be a historic tram as in Porto and Lisbon in Portugal. Or it could be a cable car opening splendid panoramic views as in Barcelona and London.
Real-Life Example:
I love visiting cities with centuries of history. Most of them are best explored on foot. A case in point is the aforementioned Perugia – an Italian hilltop city where many old streets are made of steep, irregular steps. Knowing in advance that I would have to walk everywhere, helped me prepare an itinerary that took me around the local sights in a logical sequence. This minimised long stretches of effort and avoided returning to the same corners of the city time and time again.
I am also a big fan of all sorts of funiculars, cable cars, and trams. Anything, really, that moves and provides an authentic and fun experience. I loved the water-powered funicular serving the Sanctuary of Bom Jesus do Monte near the Portuguese city of Braga. It's the oldest one of its type in the world.
Boat tours in cities with a shoreline are another experience I have to have. Aveiro in Portugal, Salzburg in Austria, London and Chester in England are great from this point of view.
Learn More:
Here is how to navigate Venice's train stations, as well as how to get to Padua, Lake Como, and Lake Garda in Italy. Most posts on my blog also contain an essential travel guide with specific information on how to get to and navigate the given destination.
7. Always Consider Your Safety When You Take a City Break in Europe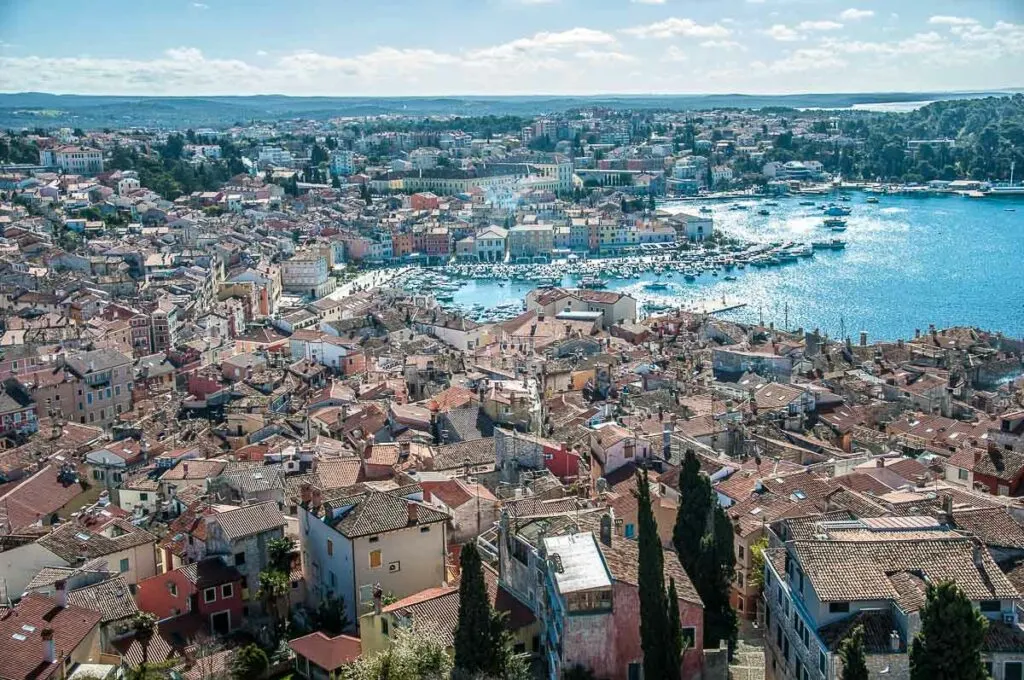 Safety is my number one priority when I book a city break in Europe.
Unfortunately, I have had first-hand experience with what it is to be mugged. I was lucky at the time that suddenly a group of people walked past, so my mugger who had just managed to tear my bag off my shoulder ran off dropping my bag in the process. While my phone, cards, passport, and other valuables scattered all over the floor at least I didn't lose anything but my love for that particular European destination.
Since then I always try to have better situational awareness. For example, if someone walks too close behind me, I would rather stop, look over my shoulder to see the person, and even step away and let them pass. When I travel, I always wear a cross-body bag, as shoulder bags are easier to snatch. And I don't feel socially preoccupied crossing the street if I see a group of people loitering ahead of me or if someone behind me starts to give me off signals.
Best Advice:
It pays to listen to your gut and to avoid situations that can escalate quickly. For example, these days, if I am travelling by myself, I prefer to arrive during the day. This way, I can reach my accommodation and check in while it's still light. This gives me peace of mind which is especially important when you are visiting a place for the first time.
Some insurance providers allow you to register expensive items such as digital cameras and mobile phones under your home contents insurance and then protect them even when you take them abroad. Insurance, in principle, is very important as you never know what may happen. Being covered for the different eventualities only adds to your peace of mind.
The most important travel safety tip I can share with you is that it's OK not to be friendly. Nowadays, we are often conditioned to be very kind and accommodating. I am all for being polite but sudden infringers of my personal space, people trying to have an in-depth conversation with me five minutes after we met, or people stopping me on the street asking random questions don't get a reply from me. In such cases, I keep walking and keep not engaging.
Real-Life Example:
Personal safety is so much more than being streetsmart. It applies to a large variety of situations – from how easy your hotel room door is to lock and unlock to carefully choosing the type of tours and sights you want to enjoy when travelling.
I had a really horrible experience climbing up the bell tower in an otherwise beautiful city in Europe. Anywhere I go, I love climbing to a high spot in the city to enjoy the panoramic views. It could be a bell tower, a clock tower, a medieval tower, anything really to give me that high of seeing the world from above.
This particular bell tower was very tall and (I soon realised) had very narrow and very worn-out wooden steps with huge gaps between them. I was afraid that one misstep and I would plunge through a gap. The steps were also very high, so I had to sort of pull myself up on the railing.
I finally reached the last flight of steps – a vertical ladder sort of standing above the abyss and leading to the bell tower's top platform which you accessed through a trap door in the floor. Just as I was pulling myself up, someone shut closed the trap door above me. I was in darkness, unable to really see the way up but also frozen to the spot and unable to go down. Finally, I managed to get myself together and holding on for dear life, I reached the trap door and pushed it open.
There was a tourist on the other side who gaily told me that she had shut the trap door closed to see how it worked. Unfortunately, my deeply instilled social manners stopped me from telling her what I thought of her actions. On the way down, the same tourist said to a group of people who were just starting to climb the perilous steps: 'Oh, be aware of the broken step halfway through!' to only add with glee a second later 'I'm just kidding!'.
This story taught me two things – that if a landmark or a sight doesn't feel safe no matter how historic and beautiful it may be, just stay away. The second is that sometimes people can act really selfishly and to rely on the goodwill of someone else is not always realistic.
Learn More:
Have a look at my travel safety tips distilling what I have learned first-hand over decades of travelling solo.
8. Try the Local Food During Your European City Break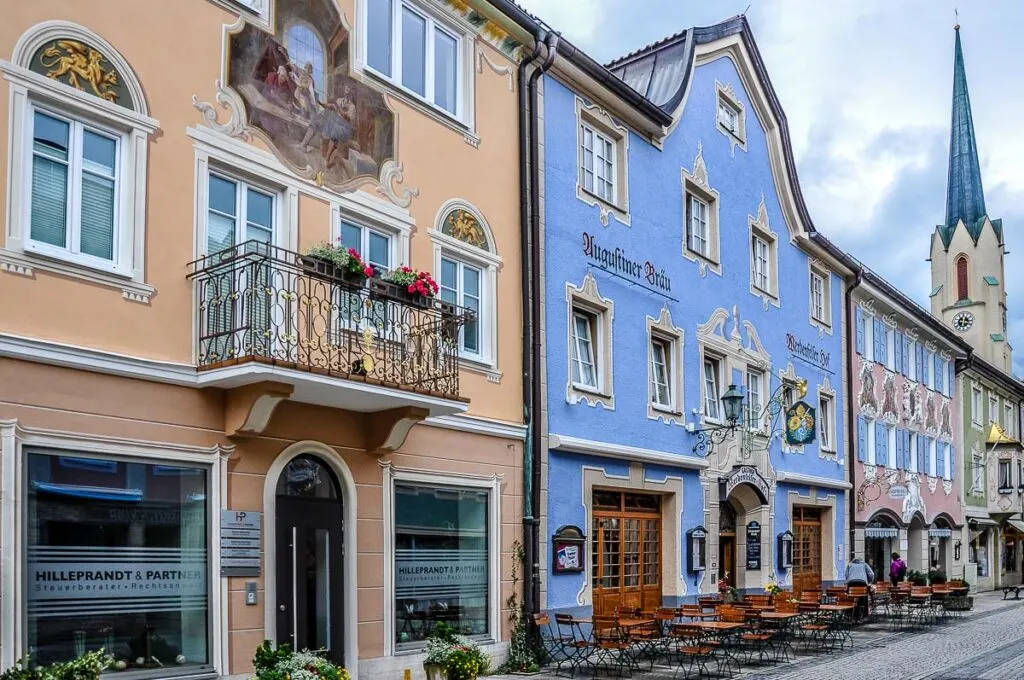 Tasting new foods is one of the great delights of taking a city break in Europe. Every city here – no matter how big or small – has its local delicacies. This could be torta al testo – flatbread traditionally stuffed with sausage and greens – in Perugia in Italy, potatoes with cottage cheese and spring onions in Poznan in Poland, or bratwurst and sauerkraut in Garmish-Partenkirchen in Germany.
Some things will appeal to you (hello, tibias de Braga), others you won't be able to stomach (bye, ovos moles). The important thing is to be adventurous, experiment with new tastes, and learn about culinary traditions. Delving into them, usually, reveals the best local stories.
Best Advice:
Before you head out on your European city break, make a shortlist of the local dishes you would like to sample. Don't be obsessive or competitive about it, though! For example, you don't have to go to the most expensive or the best-reviewed restaurant in town to eat the most exclusive delicacies. Instead, try to find a small eatery popular with the locals. Observing their interactions while you tuck into a hearty meal is a major part of the experience.
Check to see what's in season and fill up your plate with fresh food and seasonal delicacies. In Italy, this could be purple artichokes in Venice and white asparagus in Bassano del Grappa in spring. It could be gallette des rois in January and octopus in June in France. Or it could be chanterelles in September and October in Germany.
Time your European city break to coincide with a food festival or a renowned food market. This way you will be able to taste fresh produce and local recipes many of which may have centuries of history behind them.
Real-Life Example:
In Northern Italy, there is a small village with medieval roots and ancient mills built over the gushing waters of a river. Called Borghetto sul Mincio, the village has a renowned local speciality – tortellini nodo d'amore – handmade pasta parcels stuffed with a variety of delicious fillings. The local legend states that the tortellini's shape was inspired by the knotted handkerchief of a beautiful river nymph who fell in love with a mortal.
Now, just hearing the premise of this story, don't you already feel like you have to travel there and experience this surely delicious food for yourself? Thankfully, Borghetto sul Mincio is very close to Verona which in itself makes for a wonderful Italian city break!
Learn More:
Tuck into my food blog posts and don't miss the ones dedicated to polenta in Italy, the Italian breakfast foods, and the Portuguese desserts and pastries.
9. Be Mindful of How Much You Spend on Your City Break in Europe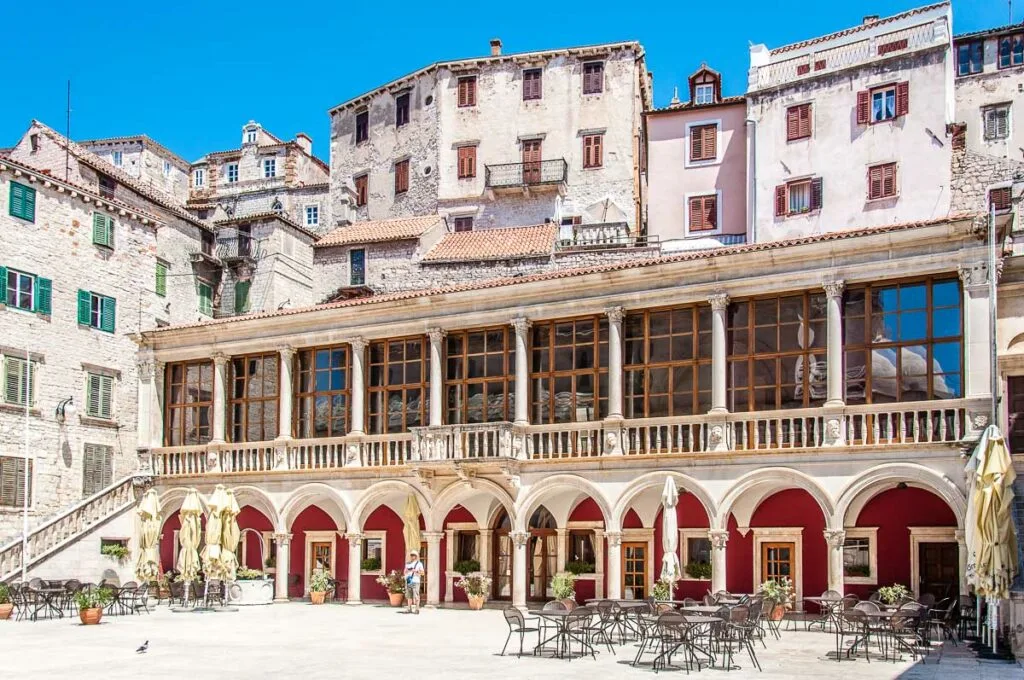 A city break in Europe doesn't have to break the bank. Instead, it could be a nice little trip that fires up your inner spark and helps you break out of the monotony of life. For this, no crazy spending is needed. A visit to a must-see museum, a small indulgence with a portion of delicious local food, and a purchase of a lovely local craft are all experiences that travel memories are made of. Yet, they don't need to cost the earth and their cost doesn't equal their value.
Booking a European city break already involves a lot of expenses – transport, accommodation, and meals every day. So, it pays to be mindful of how much you spend. Local sights can often be visited with a combined ticket. A water bottle filled for free will save you lots of cash in the long run. A multi-day transport card will guarantee you cheaper journeys.
Small savings quickly add up and you can always put the money towards another city break further down the line.
Best Advice:
Off-season travel to popular destinations in Europe often comes with the benefit of savings – from cheaper flights to cheaper hotel rooms.
Many European cities offer a single-price pass giving you free and/or discounted access to a multitude of local sights (and often public transport). Verona, Lisbon, and Barcelona are a case in point.
And if you want to get the most for your buck, then head to a cheaper destination. Cities like the Bulgarian capital Sofia and Sibenik in Croatia have a lot to offer in terms of history, art, and beautiful surroundings for a fraction of the price of a city break in London.
Real-Life Example:
I work very hard for my money and over the last few years have become increasingly careful in how I spend it. Small purchases when abroad add up very quickly. Just because something is very inexpensive back home, it doesn't mean that it will cost next to nothing in another European country. And vice-versa!
The price of paracetamol in England, for example, is negligible. In Italy, it always feels like it's ten times more expensive. As someone who often suffers from headaches, I make sure that I pack some paracetamol when I head to Italy. On the other hand, coffee in Italy is not only inexpensive but also of excellent quality. In England, it often is quite watery and can cost up to three or even four times more.
While such a mindset may come across as a bit tight, the savings, in the long run, help me enjoy more opportunities to travel. And as someone who loves travelling and loves taking city breaks, it may be penny-pinching but it pays off.
10. Only Buy Locally Produced Souvenirs and Crafts on Your European City Break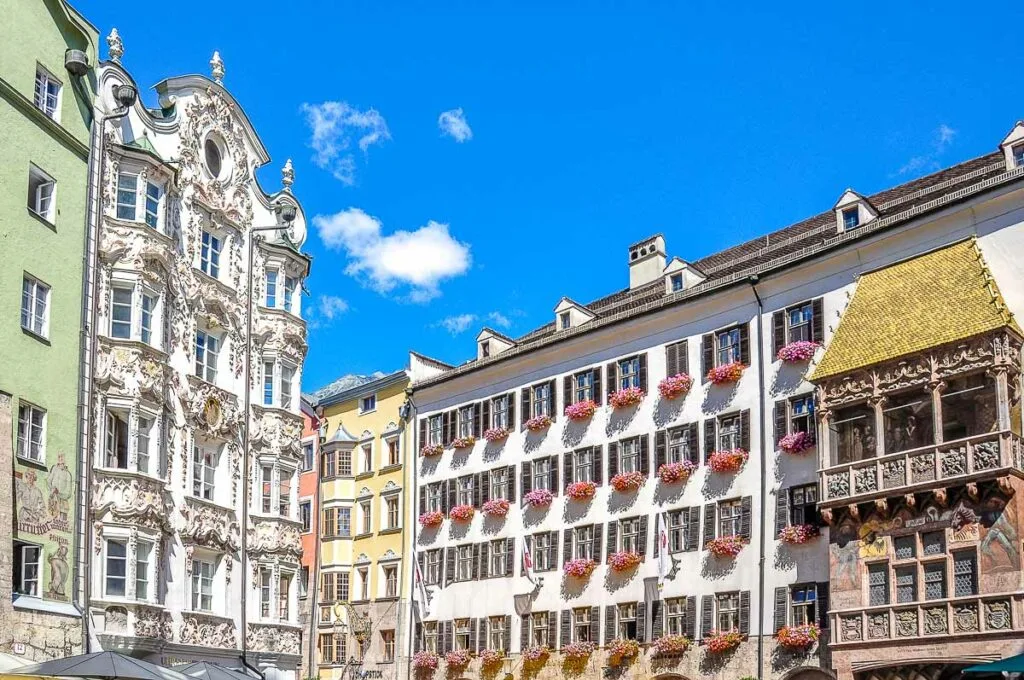 Buying a small memento to take home with you is one of the best things to do when you are enjoying a city break in Europe. Souvenir shops abound in all cities here. Especially, in those that have become worldwide famous destinations.
For the full authentic experience, however, make sure that you buy only souvenirs and gifts that have been made locally. This way you will be supporting the local arts and crafts instead of sponsoring the import business that churns mass-produced tacky items by the kilo.
Best Advice:
Find out what local crafts are typical for the European city you are visiting. It could be traditional Tyrolean slippers called doggln in Innsbruck, Murano glass or Burano lace in Venice, gold filigree Viana hearts in Portugal, or love spoons in Wales. It feels special to buy something that has been made with love by an artisan keeping alive centuries-old traditions.
Italy is particularly great to visit on a city break with artisan shopping in mind. In Venice, for example, you can get Venetian marionettes by L'Isola di Pinocchio, handmade beaded jewellery by Venetian Dreams by Marissa Convento, and even acqua di melissa (lemon-balm water) from the monastic shop of the Order of the Discalced Carmelites.
Real-Life Example:
One of my favourite things to ever buy in Italy was a hand-woven basket from this artisanal basketmaker in a town near Verona. There was something so authentic and organic in the act of buying an item made from start to finish by hand – from the collecting of just the right type of branches to weaving them one by one into the shape of a basket.
Another thing I love to shop for is ceramics. It seems every country in Europe has its own style of ceramics with different colours and patterns telling different stories. It's interesting how such a simple raw material as clay has produced such an enormous variety of designs depending on the cultural affinities of each nation. Italy, Bulgaria, and Poland are great city break destinations for any ceramics lover out there.
11. Don't Expect to See It All in One Short Visit to a City in Europe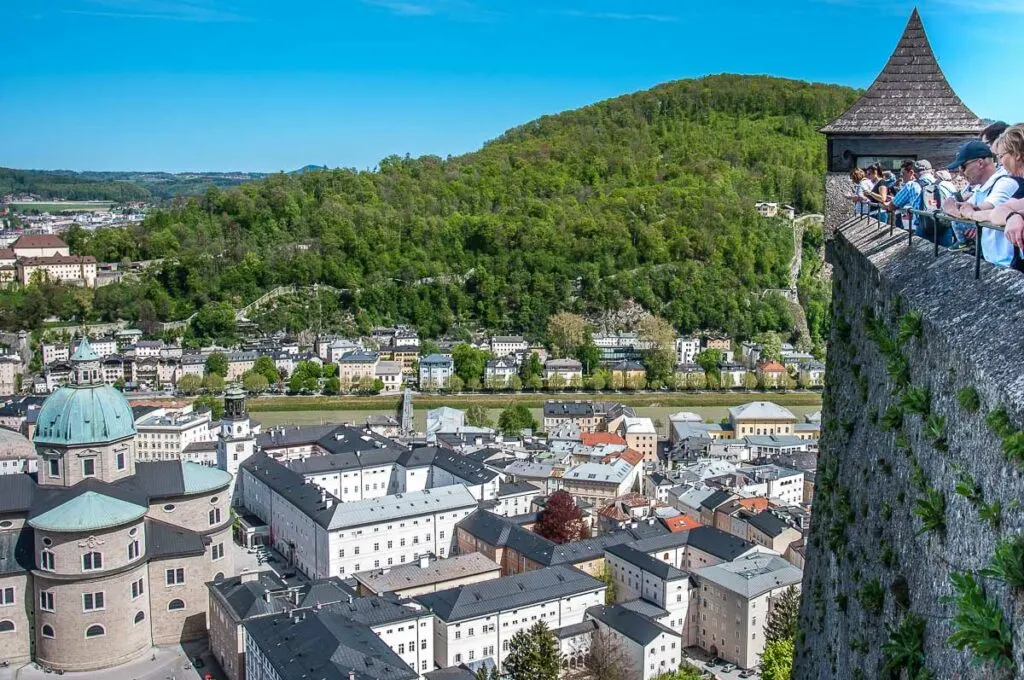 A city break is by default short and ideally, sweet. In a small number of days, you will want to squeeze in some sightseeing, a few excellent meals, a couple of unique experiences, and a special moment or two. In order to complete this and still feel energised rather than depleted in the end, don't approach a city break in Europe with expectations that are too high.
For example, don't expect to see all the sights of a particular city and then on top to try all its famous restaurants. Or don't expect to be able to crisscross every single museum and see every masterpiece that your chosen European city has. This is a recipe for exhaustion and completely blurred memories.
Instead, be clear with yourself about what you want to focus on and shelve away the disappointment (typical for perfectionists like myself) that you won't be able to get to fully know a city in three days. This mental clarity will make your European city break so much more enjoyable.
Best Advice:
Think about a city break as an appetising introduction to a city. A few days are more than enough to get an idea if a certain city appeals to you and if you would like to visit it again in the future.
Many European cities are made for more than one city break and can be experienced in completely different ways depending on who you visit them with or what you decide to focus on when you are there. Venice in Italy, Vienna in Austria, and Lisbon in Portugal are a case in point.
So, take it easy! Instead of rushing madly around trying to cram it all in, just make sure that you enjoy every moment as it presents itself to you.
Alternatively, book a break in a small city just off the beaten track. For example, Rouen in France, Rovereto in Italy, Pula in Croatia, and Innsbruck in Austria. Compact, walkable, and with many of their sights right next to one another, they are quicker and easier to get to know in some depth over a couple of days.
They may not be as flashy or well-known as the large European capitals but still have a lot to offer and an authentic spirit. Even after a short amount of time spent in each, you will feel like you've gotten to know them rather than simply taking a small bite off everything they have to offer.
Real-Life Example:
When I travel by myself, I am used to rushing around and trying to do it all and see it all in a couple of days. With my family, however, I need to be mindful of my husband's and child's interests and speed of sightseeing. So, our city breaks together have a much slower pace but at the same time have a stronger focus.
When we went to Poznan for the weekend right before last Christmas, we knew we wouldn't be able to see absolutely everything that this exciting city in Poland has to offer. So, we decided to focus on having lovely festive experiences and making memories as a family. As such, we spent time at Poznan's large Christmas markets, saw the mayor switch on the lights of a huge Christmas tree, ate delicious local food, and were euphoric when it began to snow.
We still popped into a few museums (one of them dedicated to the local delicacy – a particular type of croissant), enjoyed a walk in Palmiarnia (a huge glasshouse filled with vegetation from all around the world), and visited the cathedral which is Poland's oldest. However, we didn't have time to see the city's numerous lakes or spend a lot of time in the art gallery. Instead, we just popped in to see Poland's only painting by Monet and headed out to enjoy a portion of bigos at the nearby Christmas market.
We had a wonderful time and got back to England in a great festive mood. In our minds, we had decided that one day we should return to Poznan as it's a city that we love to know more about.
12. Yet, Make Sure That You Get Under the Skin of the European City You Have Chosen to Visit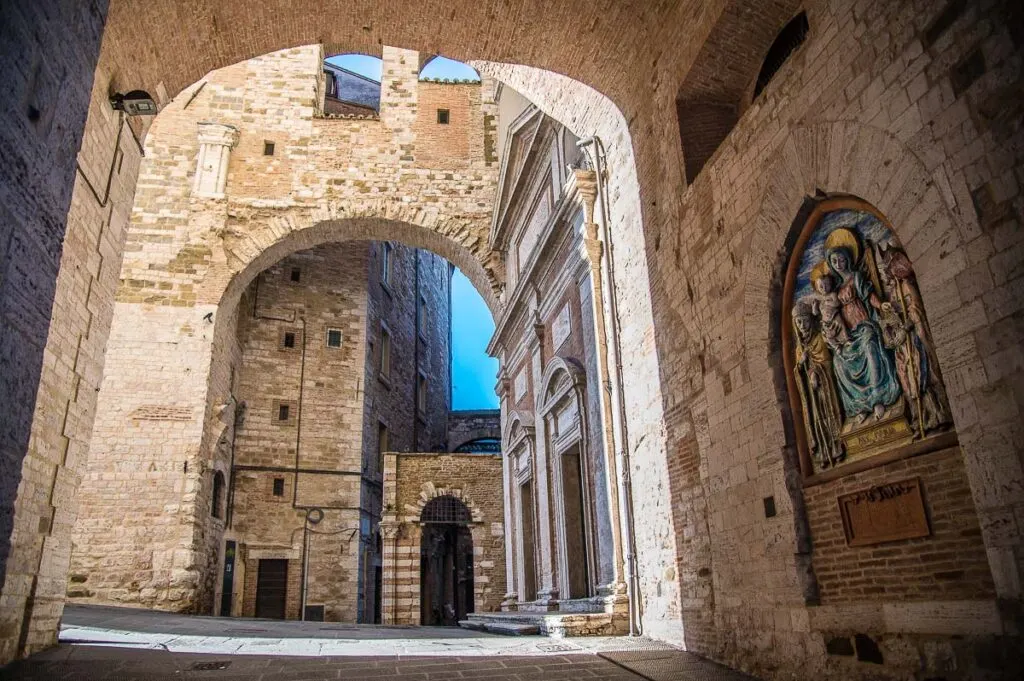 No matter how short your European city break may be, it is the perfect opportunity to get under a destination's skin and have at least one truly memorable experience. This could be seeing a painting that speaks to you, losing yourself in a labyrinth of cobbled streets flanked by houses that haven't changed much since the Middle Ages, or spending the evening in a small club where the locals go to enjoy live music.
Whatever rocks your boat – art, history, good food, meeting new people, delving into curious local stories, coming across a hidden gem, or simply spending a sweet moment looking at a splendid panoramic view – make sure that you experience it during your city break in Europe.
It could be something that you have planned in advance, like a museum visit, for example. Or it could be something that happens spontaneously then and there, like the feeling that you are on top of the world when climbing (safely!) a centuries-old bell tower. Whatever it is, it will allow you to connect to a new city on a personal level and will make your trip to it a memory to bring you joy and comfort for many years.
Best Advice:
The best tip I can give you for getting under a city's skin is to not be afraid to be spontaneous every now and then. To head down a new street, to decide on the spur of the moment to visit a sight that was not in your original plan, to taste new food, to ask a local for recommendations.
As with all good things in life, great travel experiences happen when you least expect them.
Real-Life Example:
During my city break in Perugia, I really wanted to see the small Chapel of San Severo where a fresco by the famous Renaissance painter Raphael is preserved. When I found the chapel in the labyrinthine historic centre, it had just closed for the traditional riposo – the Italian lunch break. I had to busy myself with other things and then return in the afternoon to see it.
I considered skipping it altogether but I am glad I didn't. The fresco was beautiful to see but above all, I got chatting with the girl in the ticket office and off-hand she recommended the Abbey of San Pietro as a must-see in Perugia.
Standing on the edges of the historic centre, the abbey was a brisk 20-minute walk away. Making the effort to get there was worth it. The abbey is full of outstanding works of art and preserves some of Perugia's most curious local stories. Visiting it made me feel like I truly touched the essence of this city in Central Italy and got to know it on a deeper level beyond its major sights.
In Conclusion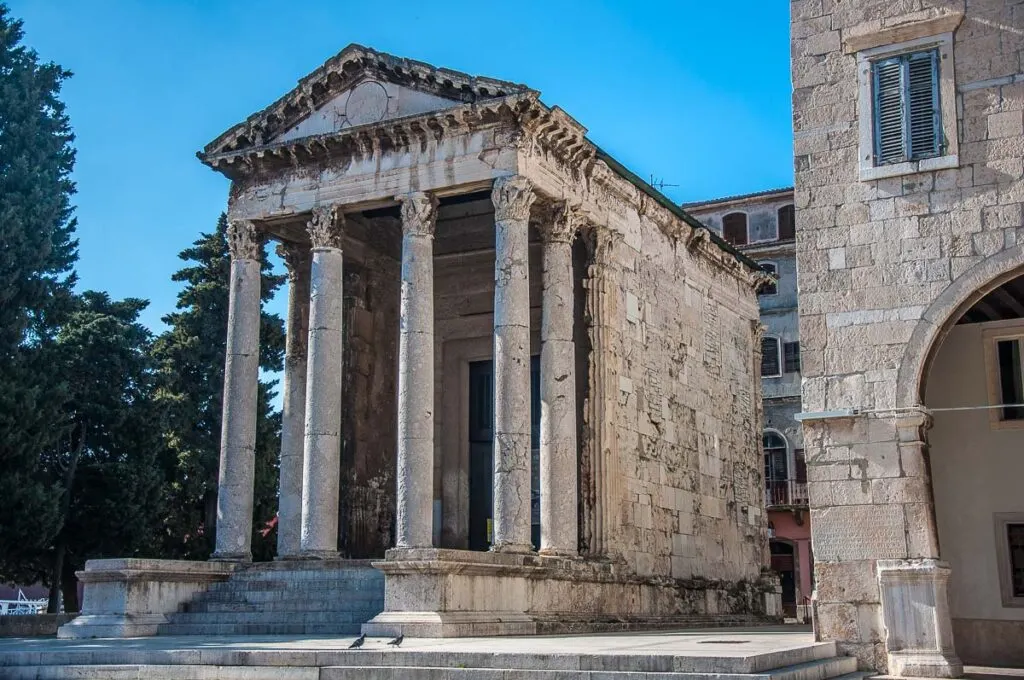 Here you have them – my twelve travel tips for the best city break in Europe! I hope that you will make the most of them.
European city breaks are an exciting way to get to know new places here. They last a short number of days. They focus on a particular city and they give you a chance to explore what it offers as well as leave space for spontaneity. All these new experiences help to break the monotony of everyday life and to make you feel full of energy, curiosity, and resolve again. And that's truly worth it!
So, pick a new destination in Europe and just go for it. It doesn't have to cost the earth and you never know what you are going to see and learn during your time there.
Have a great European city break no matter which part of the continent you decide to head to!
Let travel – albeit for a few short days – bring you joy and make your heart beat with excitement!
More Helpful Information About the Best City Breaks in Europe
Cities to Visit: Aveiro, Bologna, Braga, Brescia, Guimarães, Naples, Padua, Perugia, Porto, Varna, Venice, Verona, Vicenza
Trip Planning: Travel Guides, Travel Inspiration, Travel Itineraries, Travel Tips, Travel with Kids, Seasonal Travel
Thank you for reading! Please, leave me a comment, pin the images or use the buttons right at the top and at the end of this blog post to share it on social media.
For more useful information like this, please, like my blog's page on Facebook and Instagram and subscribe to my strictly no-spam newsletter.
Pin This Blog Post!