Varna is the third-largest city in Bulgaria and it's often lovingly referred to as the Pearl of the Black Sea.
With roots that stretch two and a half millennia back in time, a seafront location and a rich programme of events, Varna is a great place to spend your summer holidays or to explore over a nice long weekend.
The city offers the perfect combination of beach life, good food, large-scale festivals, and historic artefacts to be appreciated by the traveller always on the lookout for the next unusual destination.
If the thought of visiting Varna, Bulgaria is playing on your mind, here are 43 reasons to make you book a trip there straightway.
Read on!
Varna, Bulgaria – 43 Reasons to Visit the Pearl of the Black Sea
Relaxation and Beachlife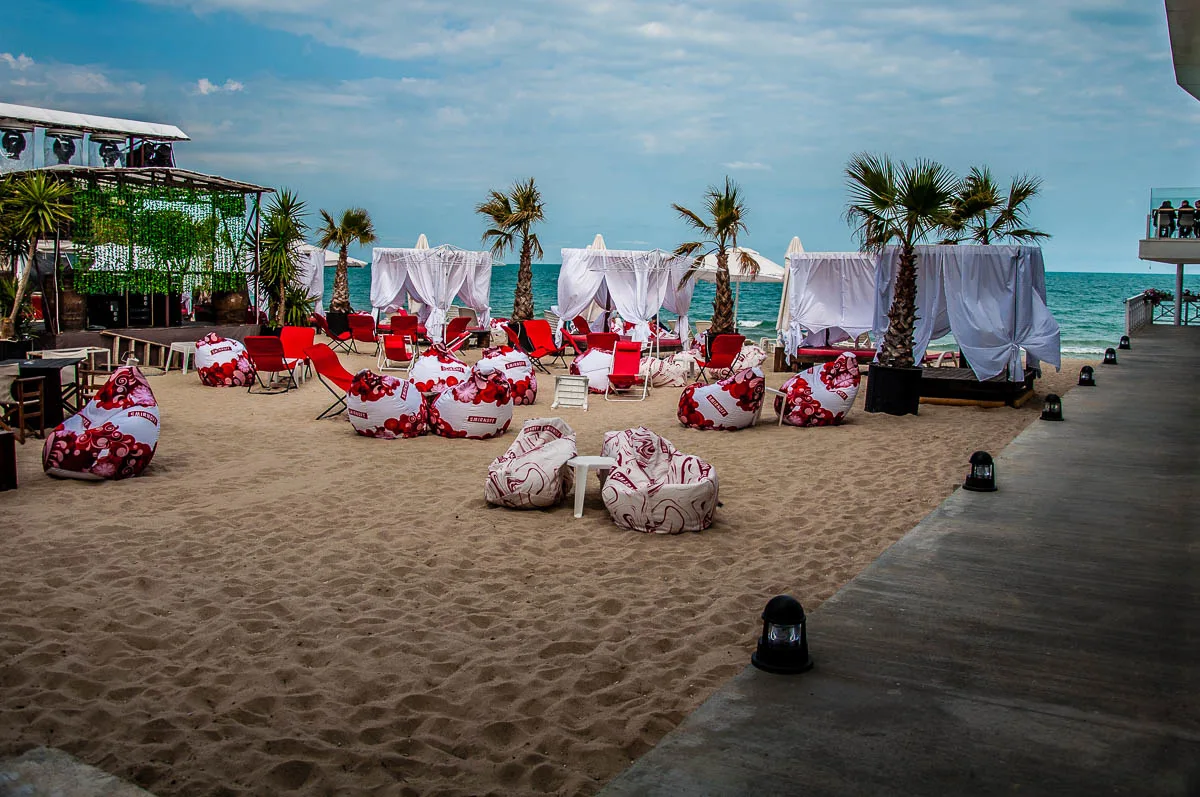 Surrounded by sandy beaches and with several summer resorts a short distance away, Varna in Bulgaria is a great destination to disconnect from daily life in order to both relax and enjoy yourself.
Here is what to expect:
1. Golden Sandy Beaches
Beaches in and around Varna are covered with soft fine sand in shades of gold. They are lovely to sunbathe on and gentle to your body, unlike a pebble beach. Varna's city beaches are a short and easy walk away from the city centre and several of the city's suburbs. Regular public transport provides easy access to the summer beach resorts which are a short distance away.
2. Warm Seawater
The seawater lapping the beaches in and around Varna, Bulgaria customarily reaches temperatures of 25-27 degrees Celsius (77-80.6 degrees Fahrenheit) during the summer months. The locals call it 'warm as tea'. Come for a dip!
3. Summer Resorts
Summer is the season when Varna truly comes into her own. Several vibrant beach resorts are only a short drive away and offer opportunities for both relaxation and fun to holidaymakers and day-trippers alike.
The most famous summer resorts near Varna, Bulgaria are Sunny Day, St. St. Konstantin and Elena, Golden Sands, Kabakum Beach, and Albena.
4. Vibrant Nightlife
Nightclubs and restaurants line Varna's seafront and stretch onto the city's beaches. In summer, they are besieged by crowds of trendy people ready to party and chill. There is something very nice about enjoying a leisurely chat with your friends over a cold drink while the sea is lapping just a few feet away.
5. Spa Experiences
There are many thermal mineral water springs and mineral mud deposits in and around Varna, Bulgaria. Several hotels here have swimming pools which are filled exclusively with naturally warm mineral water. Numerous spa centres offer spa procedures with curative muds, lye and lake brine.
Millennial History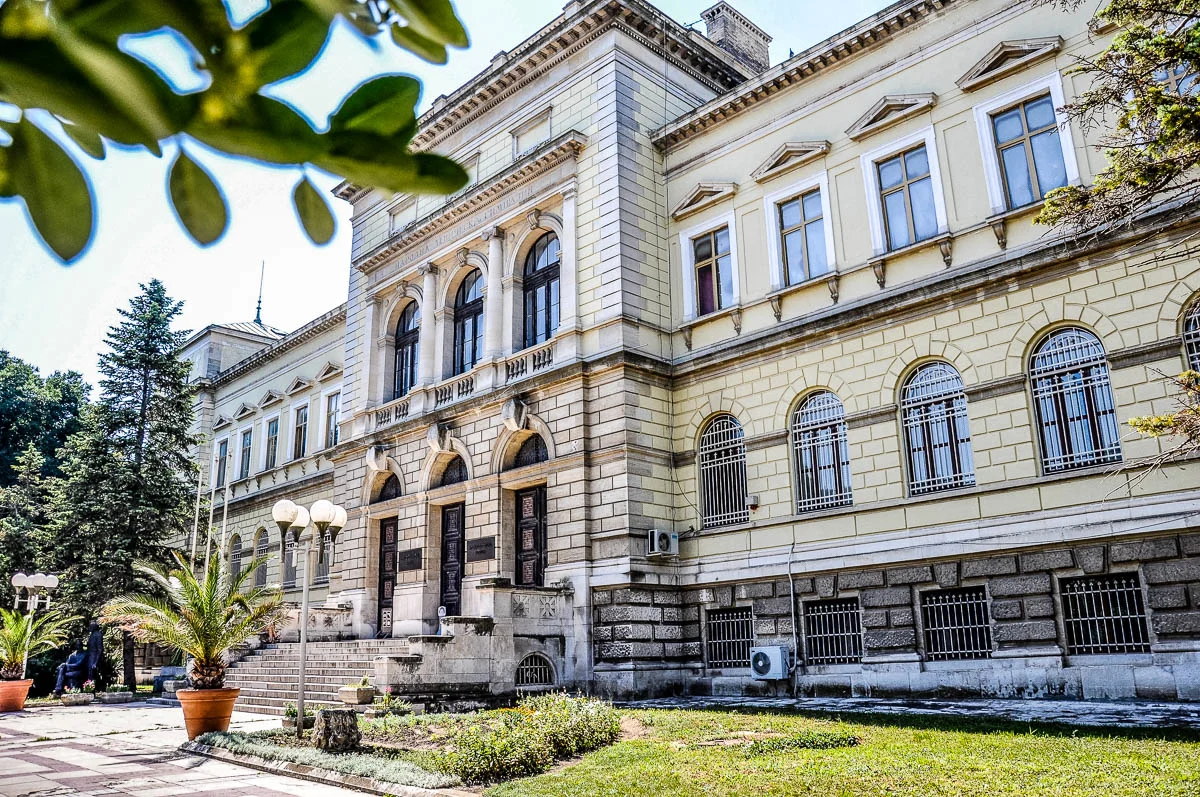 Visiting Varna, Bulgaria is not all about topping your tan and having fun. The city was founded over 2,600 years ago and before that many advanced civilisations called the area around it home.
Here is what to expect:
6. The World's Oldest Gold Treasure
The world's oldest gold treasure was discovered in 1972 in a large Copper Age necropolis just outside of Varna. An advanced civilization known as the Varna Culture lived there in the 5th millennium BCE. To put it in perspective: this was many centuries before the era of Mesopotamia and Egypt of the pyramids!
The people of the Varna Culture had unparalleled goldsmithing skills. You can see the intricate and elegant gold jewellery they created almost seven millennia ago in Varna's Archaeological Museum.
7. Name Games
Varna was founded as a trading post at the end of the 7th century BC by the Ancient Greeks. They called the new city Odessos. Most probably, it meant 'town on water'.
Varna became part of the Roman Empire in 15 AD. The Romans called it Odessus. The city's current name – Varna – has been in use since the 6th-7th century AD with one notable interruption.
Believe it or not, in 1949 Varna's name was changed to Stalin. Yes, as in Joseph Stalin! This was done on the occasion of the Soviet leader's 70th birthday. By 1956 the political stance had changed and the city regained its centuries-old name.
8. Roman Baths
Come to Varna to see the fourth-largest preserved Roman baths in Europe. They are also the largest on the Balkan peninsula. Varna's Roman Baths were built in the 2nd century AD. Every five years they would serve as the centre of major athletic games. Nowadays, the Roman Baths are one of Varna's most important sights.
9. A Decisive Battle
In 1444 the armies of the Polish-Hungarian King Vladislav III Yagello battled at Varna the invading army of the Turkish Sultan Murad II. Greatly outnumbered by the Ottomans, the Christian army was defeated and the young king was slain. In recognition of his bravery and ultimate sacrifice, he was given the name Varnenchik.
Nowadays a museum stands on the spot where the Battle of Varna took place. Surrounded by a beautiful park, it commemorates this defining moment in the history of Bulgaria and Europe. A must-see when you are in Varna yourself.
10. For Railway Enthusiasts
Did you know that the first railway in Bulgaria was built in Varna in 1866. It connected Varna with Russe – a Bulgarian town on the River Danube.
In addition, up until 1885 Varna used to be one of the stops of the legendary Orient Express. The passengers would reach Bulgaria after having travelled across France, Germany, Austria and Romania. Once in Varna, they would disembark and get a ferry to continue their journey down to Istanbul.
Exciting Sights and Landmarks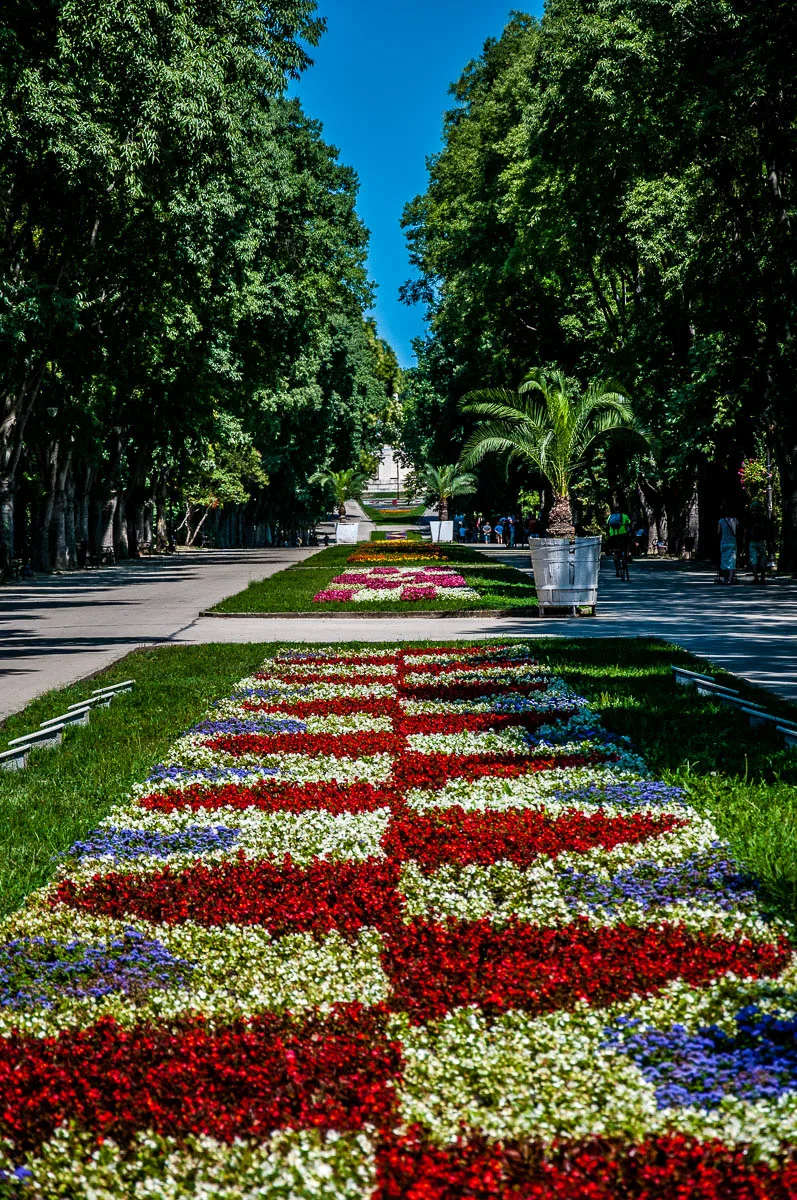 Your time will be well-spent visiting Varna's many exciting sights and landmarks. No matter what your interests may be, from museums to extreme sports, there is something for everyone in the third-largest Bulgarian city.
Here is what to expect:
11. A Huge Garden by the Sea
Varna's Sea Garden is the largest landscaped park on the Balkan peninsula. It is over 130 years old and about 8 km long. It overlooks the seafront thus giving you quick access to the city beaches. The Sea Garden is a pleasant place to go for a walk and the place where many festivals and fun events take place.
12. An Imposing Cathedral
Varna's Cathedral of the Dormition of the Mother of God is the most iconic place in the city. Everyone knows where it is and how to get there from any point in town. Built at the end of the 19th century, the cathedral has an imposing architecture and it's fully frescoed inside. Not to be missed during your visit to Varna!
13. A Rich Palette of Museums
Varna has a good selection of museums covering a wide number of topics and time periods.
The city's Archaeological Museum is world-class! Put at least two hours aside to explore it in detail. This is where you can see the world's oldest processed gold and an exquisite collection of Christian Orthodox icons among thousands of priceless artefacts.
In addition, don't miss Varna's Ethnographic Museum, Museum of the Bulgarian Revival, History of Varna Museum, and the Museum of the History of Medicine. They all preserve local history, art, and culture.
In this line of thought, don't miss the Naval Museum in the Sea Garden. Among many other things, there you will find a collection of water- and aircraft. For example, the torpedo boat 'Druzki' (meaning 'Intrepid' in Bulgarian) which is representative of the torpedo boats that prevented the shelling of Varna by the Ottoman army during the Balkan Wars. Another famous exhibit here is the yacht 'Cor Caroli' of the first Bulgarian sailor to circumnavigate the globe solo.
14. A Reference to Recent History
A tall monument called The Pantheon crowns the longest alley in Varna's Sea Garden. Its full name is The Pantheon of the Perished in the Fight Against Fascism and it is a prime example of brutalist art.
Before the Fall of the Berlin Wall a flame was kept burning day and night in front of the Pantheon. Teenagers from the secondary schools around town were required to spend a few days every school year as guards of honour of the monument. Newly married couples would have their pictures taken in front of the Pantheon right after their marriage ceremony and before driving off to their reception.
Nowadays, the eternal flame has long been extinguished, but The Pantheon still stands, having survived the cull of socialist monuments and memorials across Bulgaria in the early 1990s. It is one of Varna's landmarks and an easy meeting place in town.
15. Bulgaria's Longest Bridge
Bulgaria's longest bridge is in Varna. It carries the name of Khan Asparuh – the founder of Bulgaria – and it is just over 2 km long and 50 m high. The Asparuhov Bridge passes over the canals connecting the Black Sea with Lake Varna. It handles significant traffic every day.
A bungee club has a permanent spot on the Asparuhov Bridge. It organises bungee jumps daily during the summer season.
16. Panoramic Views and Photos
The best panoramic spot to take photos of Varna is just outside Galata – a former village that has grown into one of the city's suburbs. Galata is on the opposite to Varna shore of the Varna Bay. It offers unparalleled views of the whole city brimmed by the sea. It is particularly lovely at night as the most important buildings are illuminated with colourful lights.
17. Bird's-Eye Views and Photos
The best spot for bird's-eye views of Varna is the top floor of the Cherno More Hotel. Standing right next door to the Sea Garden and being one of the tallest buildings in town, the hotel offers great city and sea panoramas.
Culture and Art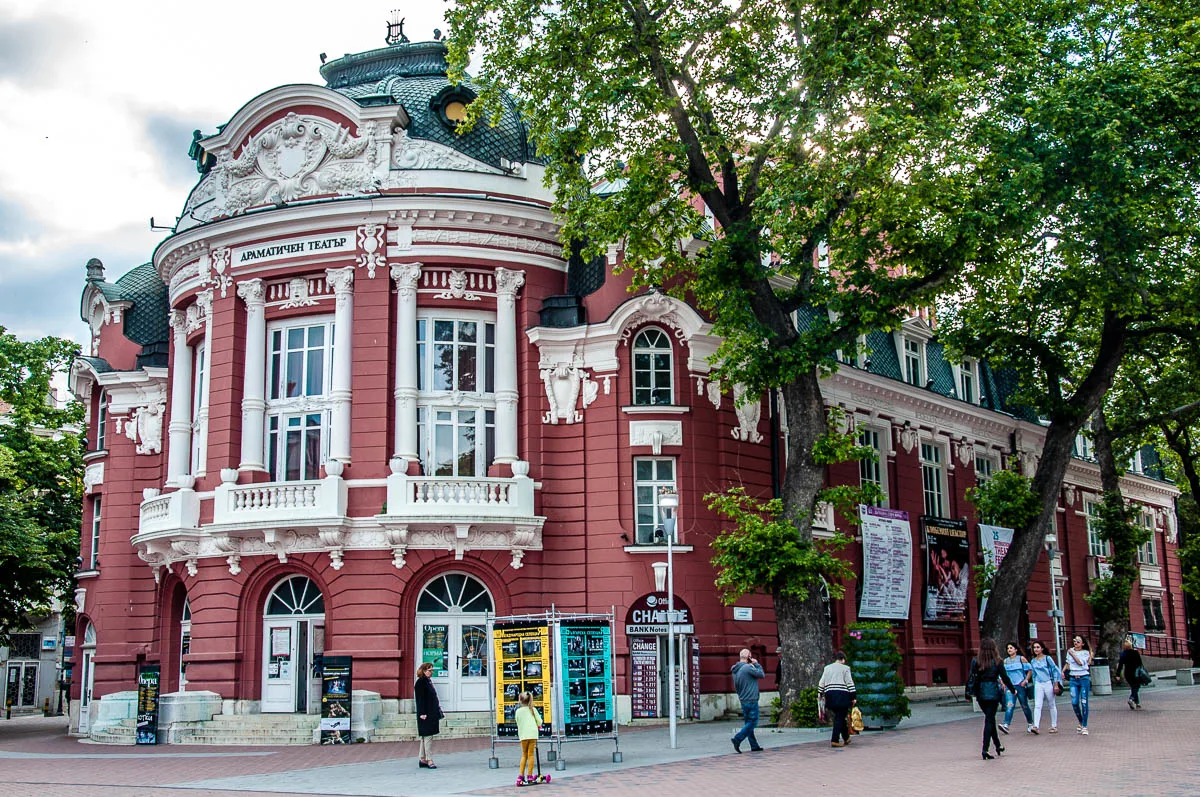 Varna is not just a pretty face though. The third-largest Bulgarian city has a calendar rich in cultural and art events as well as decades-old festival traditions. Make sure that you check what's on during your stay in Varna. From opera and ballet to theatre performances and music concerts, there is always something to see and enjoy.
Here is what to expect:
18. The World's Oldest Ballet Competition
The world's first ballet competition was founded in Varna, Bulgaria in 1964. Half a century later it is still going strong, taking place every two years in July on the stage of the open-air Summer Theatre. Some of the most famous dancers in the world were discovered after winning the Varna International Ballet Competition. Among them are Mikhail Baryshnikov and Sylvie Guillem.
19. Summers of Music
The Varna Summer festival was founded in Varna back in 1926. It was the first international music festival in Bulgaria. You can see the royal piano bought for its first edition in the Museum of History of Varna. The festival is held every year and has a rich programme of concerts and performances.
20. A Film Festival
'Love Is Folly' is an international film festival that takes place in Varna, Bulgaria every summer. It was established in 1993 and it shines a spotlight on quality films exploring the themes of love.
21. Puppet Theatre
Varna's Puppet Theatre stages many different performances all throughout the year. Children are drawn into the magical world of the theatre thanks to the imaginative retelling of new and old fairytales and fables. The puppets are all designed and made on site and you can see some of them in the small museum next door to the theatre.
Many of the performances here are based on music and dance so are easy to follow even by non-Bulgarian speakers.
22. Art Galleries Gallore
You are definitely in luck, if you are looking to buy some original art pieces at affordable prices during your stay in Varna, Bulgaria. The city centre is dotted with small galleries offering many unique works of art by local artists and creators. From paintings to ceramics, jewellery, and sculptures, the choice is truly vast.
Shopping and Eating Out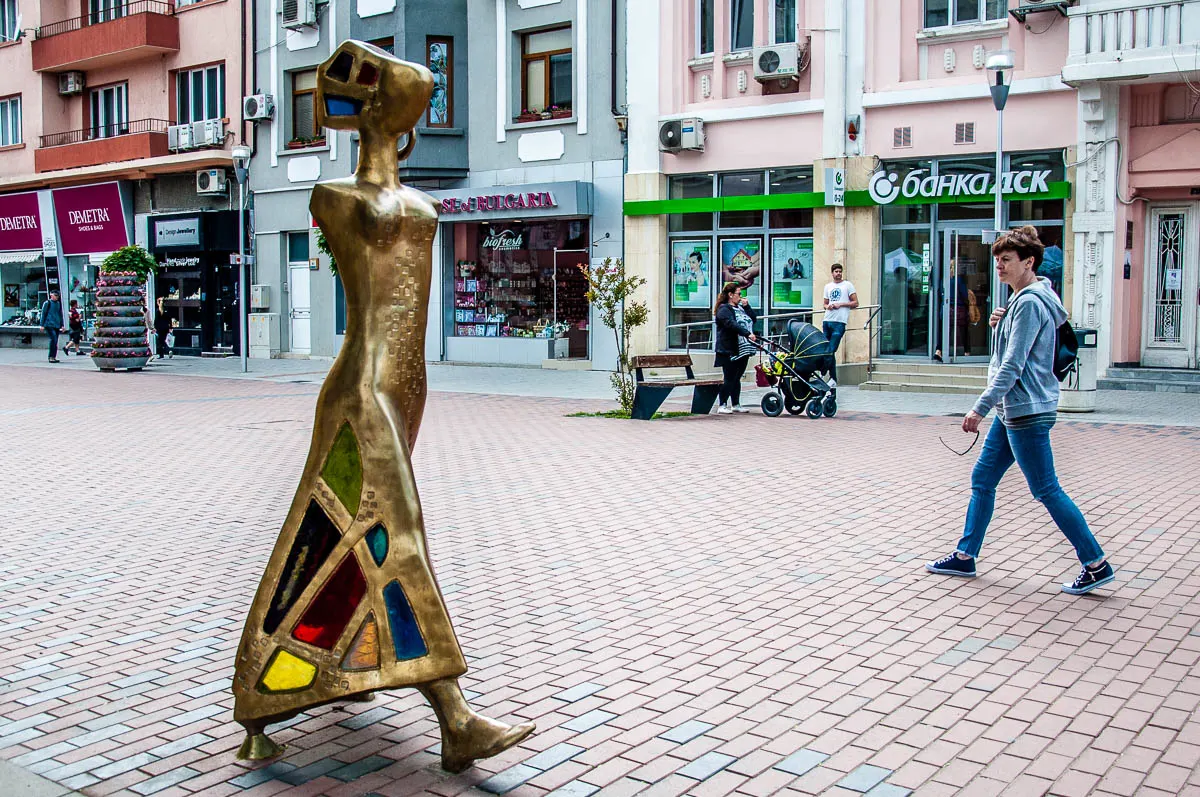 If a spot of shopping followed by a good meal sounds like a day well-spent to you, then Varna in Bulgaria will tick off all your boxes. From high-street staples to independent boutiques, from established chain restaurants to ethnic eateries, the city doesn't disappoint those who live to shop and eat out.
Here is what to expect:
23. Affordable Prices
In Varna, a nice restaurant meal can easily cost less than 10 pounds per person. The very favourable rate of the British pound against the Bulgarian lev makes the city a rather affordable destination.
24. Local Produce and Dishes
Homegrown seasonal fruits and vegetables are the order of the day when you eat out in Varna, Bulgaria. Fresh salads are held in high esteem and restaurants often have at least a dozen different varieties on their menus. Add to this the national obsession with tomatoes, which are big, round, juicy and a beautiful shade of pink, and you will never be short on your five-a-day during your stay in Varna.
Don't miss a chance to sample traditional Bulgarian foodstuffs, too. Brine cheese is a source of national pride. Have it grated over chips (sounds wacky but it's delicious) or seasoned with paprika. It also makes a wonderful accompaniment to freshly sliced cooled watermelon.
Pork – juicy, tender, and skillfully prepared – is the meat of preference but there are many chicken-based dishes to choose from to. Kebapche and kyufte are both made of mince meat (ideally a mix of pork and beef). The first is elongated and the other – round. Grilled to perfection, they are served with fresh salad, chips, and a local relish made of roasted peppers and tomatoes and called lyuteniza.
For more information, click here to see ten traditional dishes you must try during your stay in Bulgaria.
25. Desserts to Die For
If you have a sweet tooth, you will have so much fun in Varna sampling the many different cakes and bakes in the city's patisseries. They are nothing like your granny's favourite Victoria Sponge. Expect extravagant creations with lots of custard, chocolate, fruit, ganache, and even whole profiteroles incorporated between layers of sponge and cream. Yum!
26. High-Street Staples
From H&M to Costa Coffee, all the usual high-street brands are represented in Varna. You will find their shops along the city's central streets and also in the several large shopping centres that are dotted around town.
27. Sterling Silver and Gold Jewellery
If you love jewellery, you will love shopping in Varna. There are many small jewellery shops here selling a huge selection of sterling silver and gold adornments. Some of the art galleries around town also have a jewellery section with unique pieces handmade by local artists. You can get some truly wonderful jewellery for not much money.
Lots of Opportunities for Day Trips and City Breaks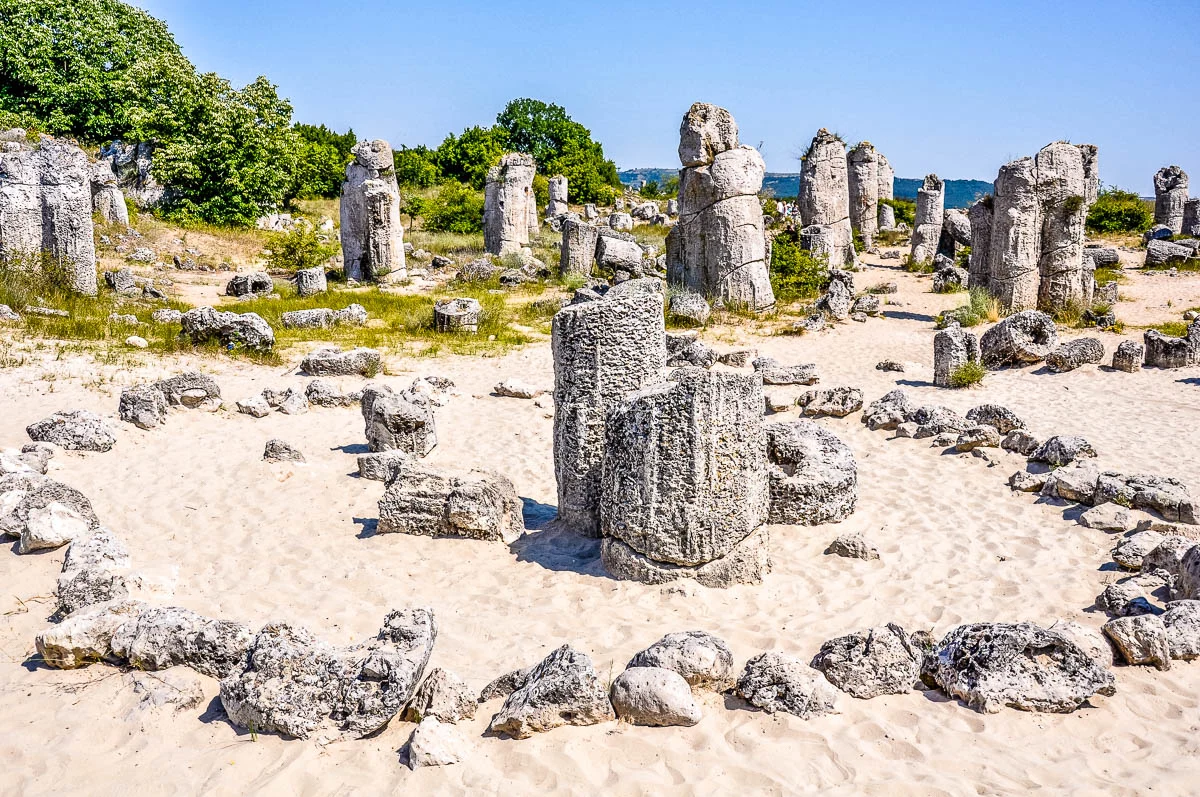 Varna is a great place to base yourself at while taking many trips to explore the sights and delights of three countries: Bulgaria, Romania, and Turkey.
If you love exploring hidden corners and unusual sights, you will be in for a treat during your stay in Varna. At the same time, the city is a short journey by plane, bus or train away from several important and visit-worthy destinations.
Here is what to expect:
28. A Stone Forest in the Desert
One of the very few desert habitats in Europe is less than 20 minutes away from Varna, Bulgaria. Among the sand dunes stand up dozens of stone pillars. Some are up to seven meters high. Known as Pobiti Kamani, this stone forest is one of a kind natural phenomenon. Its origins have been the speculation of several local legends that in modern times have been supplanted by robust scientific theories. Read more about this must-see place here.
29. A Rock-Hewn Monastery
The most important rock monastery on the Bulgarian Black Sea coast is just 17 km away from Varna. Aladzha Monastery was hewn in the rocks during the Middle Ages. It was a fervent centre of religious devotion between the 13th and the beginning of the 16th centuries. Read more about this fascinating place here.
30. The Bulgarian Amazon
On a hot day, drive down from Varna to the estuary of the River Kamchia. Half an hour away, this is a green place with a nature reserve on one of the shores of the river and a fishermen's village on the other. Called by the locals the Bulgarian Amazon, you can explore Kamchia on board a pleasure boat. Then spend the rest of the day on the large sandy beach where the river flows into the Black Sea. Read more about this lush place here.
31. Two Royal Palaces
Euxinograd is a former royal summer palace less than ten km away from Varna. Built in the 19th century, it is surrounded by a large park and it can be visited as part of a guided tour. Originally designed to host the Bulgarian Knyaz Alexander Battenberg, nowadays Euxinograd is where the country's president and government relax during their summer holidays.
Balchik is a charming Bulgarian town less than 45 mins away from Varna. Here you will find the former summer residence of the last Queen of Romania – Marie. She was also the granddaughter of the British Queen Victoria and the Russian Emperor Alexander II. Balchik is also where you can visit one of the most beautiful botanical gardens in Bulgaria.
32. Ancient Capitals
Nowadays, Pliska and Preslav are two small Bulgarian towns. Over a millennium ago though, first Pliska and then Preslav were the capitals of the First Bulgarian Empire. Head there to see the archaeological excavations and the on-site museums. Near Pliska, you can also visit the ruins of the Great Basilica. It was built during the Christianisation of Bulgaria 1150 years ago. Click here to read more about Pliska – Bulgaria's first capital city.
33. A Legendary Promontory
About an hour and 15 mins away from Varna you can visit the long and narrow Cape Kaliakra. It stretches for two kilometers into the Black Sea and it is a beautiful place where you can watch dolphins play and swim in the blue waters.
The cape is also a birdwatcher's paradise as several dozens of rare bird species nest here. The ruins of a centuries-old fort and defensive wall bear witness to Kaliakra's rich historical past which is the subject of many local legends.
A mussel farm in the waters just off the tip of Cape Kaliakra has been supplying Varna's restaurants with delicious fresh mussels for several years now.
34. Adventures on the Black Sea Coast
Varna is a great starting point to explore the Bulgarian Black Sea coast. To the south, you can go on a day trip to such gems like the ancient towns of Nessebar and Sozopol and the vibrant city of Burgas. Alternatively, drive up north to sun yourself on less frequented beaches and camp under the stars in camping sites popular with the hip crowd.
35. A Trip to Romania
Varna is less than an hour and a half away from the border with Romania. Hence, you can drive there in the morning and come back in the evening after spending a great day in Bulgaria's northern neighbour. Alternatively, you can dedicate a long weekend to Romania and travel as far as the country's capital Bucharest or even further afield.
36. A Hop and a Skip to Sofia
By plane, Varna is only about 50 mins away from the Bulgarian capital Sofia. So, you can fly out early in the morning and fly back late at night for a great day of sightseeing. Just book your tickets well in advance, as they tend to sell out quickly, especially in summer.
Or, if you prefer, you can get the sleeper train from Varna to Sofia. The journey takes approximately eight hours – a great opportunity to catch on your beauty sleep. There are three bunk beds per compartment and once you get used to the rocking motion of the train, you will wake up fresh and ready to explore the Bulgarian capital.
37. A Trip to Turkey
Overnight coaches connect Varna with Edirne and Istanbul in Turkey. So, if halfway through your beach holiday you decide that you fancy a change of scenery, all it takes is seven and a half hours on the coach and you can wake up in the cosmopolitan city of Istanbul.
If long coach travel doesn't sound appealing, then you can catch a plane from Varna and in one hour ten minutes on average you will be arriving in Istanbul.
38. Follow the Romans
Via Pontica was a Roman road which connected Constantinople (today's Istanbul) with Istros (nowadays Histria) in Romania. It passed through Varna (then Odessus). Nowadays, a tourist route follows the ancient road giving you a chance to explore ancient ruins and modern tales. Varna is an excellent point to explore Via Pontica either down to Istanbul or up to Histria.
39. Get to Know the Thracians
Over 15 thousand Thracian tombs have been discovered on the territory of Bulgaria. Some of the most spectacular of them all are about two hours away from Varna.
Shveshtari is a small Bulgarian village. Next to it stands a large archaeological and historical reserve which encompasses Thracian settlements, temples, and necropolises. The findings there are so significant that Shveshtari has been declared a UNESCO World Heritage Site.
Don't miss the Thracian Royal tomb there. It dates back to the 3rd century BC, it is huge in size and has some truly stunning decorative elements inside.
Curiosities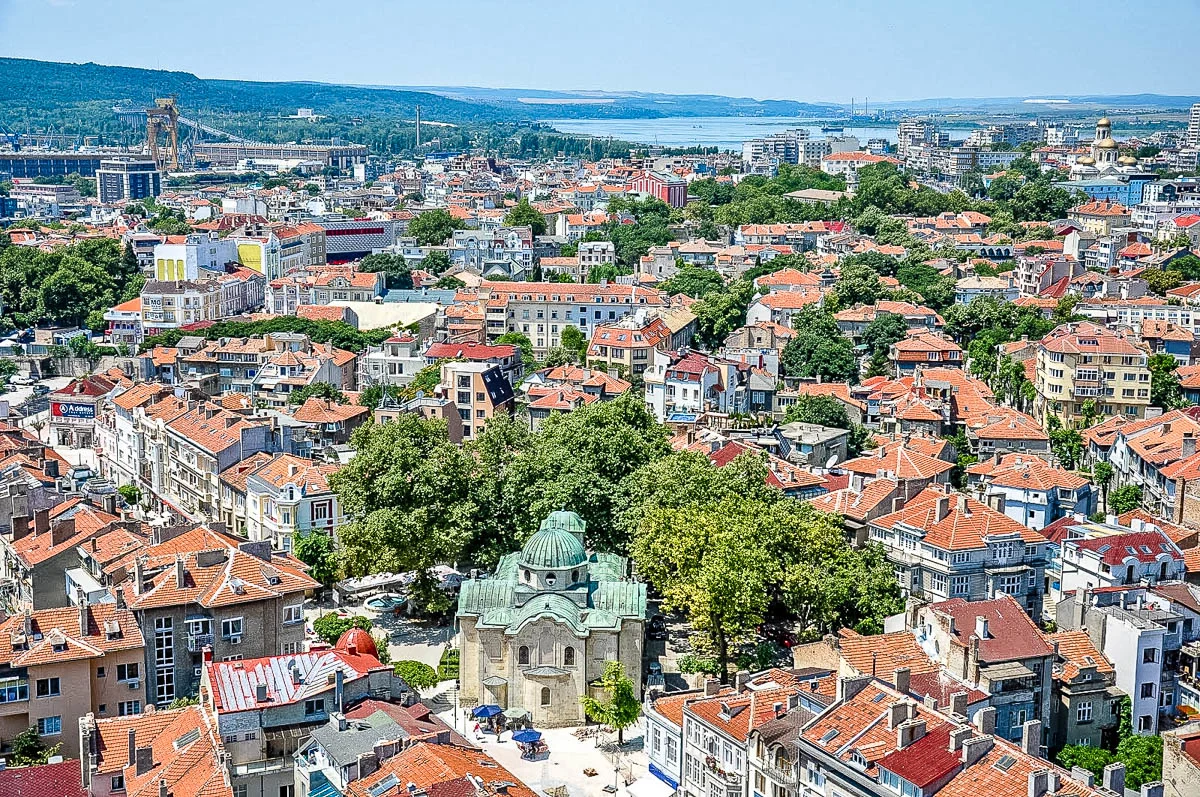 Let's finish this list with the best reasons to visit Varna in Bulgaria with some fun random facts. Hopefully, they will pique your curiosity even more and make you put Varna on the very top of your travel wish list.
Here is what to expect:
40. A Flock of Swans
Every winter a large flock of swans flies into Varna to spend the cold months on the city beaches. The local people love bringing food to the swans and looking after them. Seeing the beautiful birds elegantly floating in the sea shallows is one of the best ways to spend a leisurely hour in Varna in winter.
41. For Birdwatching Enthusiasts
Via Pontica is not just an ancient Roman road (see point 38 above). Nowadays, it is also one of the major migration routes for birds flying from Europe to Africa. At the end of each summer, you can see thousands of storks and pelicans circling above the Varna Bay and getting ready for the long flight south.
There are so many birds that the flocks often block the sun for a few minutes. When you look up to see what is going on you can't help it but be amazed by the spectacle of dozens of thousands of wings beating in the same rhythm.
42. Hollywood's Calling
Did you know that several Hollywood movies have been filmed in Varna?! Action heavyweights like Sylvester Stallone, Arnold Schwarzenegger, and Jason Statham have graced with their presence and acting skills the film sets in the third-largest Bulgarian city.
43. A Jump in the Cold Water
A one of a kind event takes place in Varna on Epiphany each year. The bishop of Varna ritually throws a large cross into the Black Sea. Then a group of brave men jump into the icy waters to retrieve it. As you can imagine, usually it's freezing cold! So, it is quite amazing to see the men in their swimming trunks jumping in and then diving in and out of the water in search of the cross.
The ritual is part of the traditions of the Christian Orthodox Church and it commemorates the baptism of Jesus in the Jordan River.
In Conclusion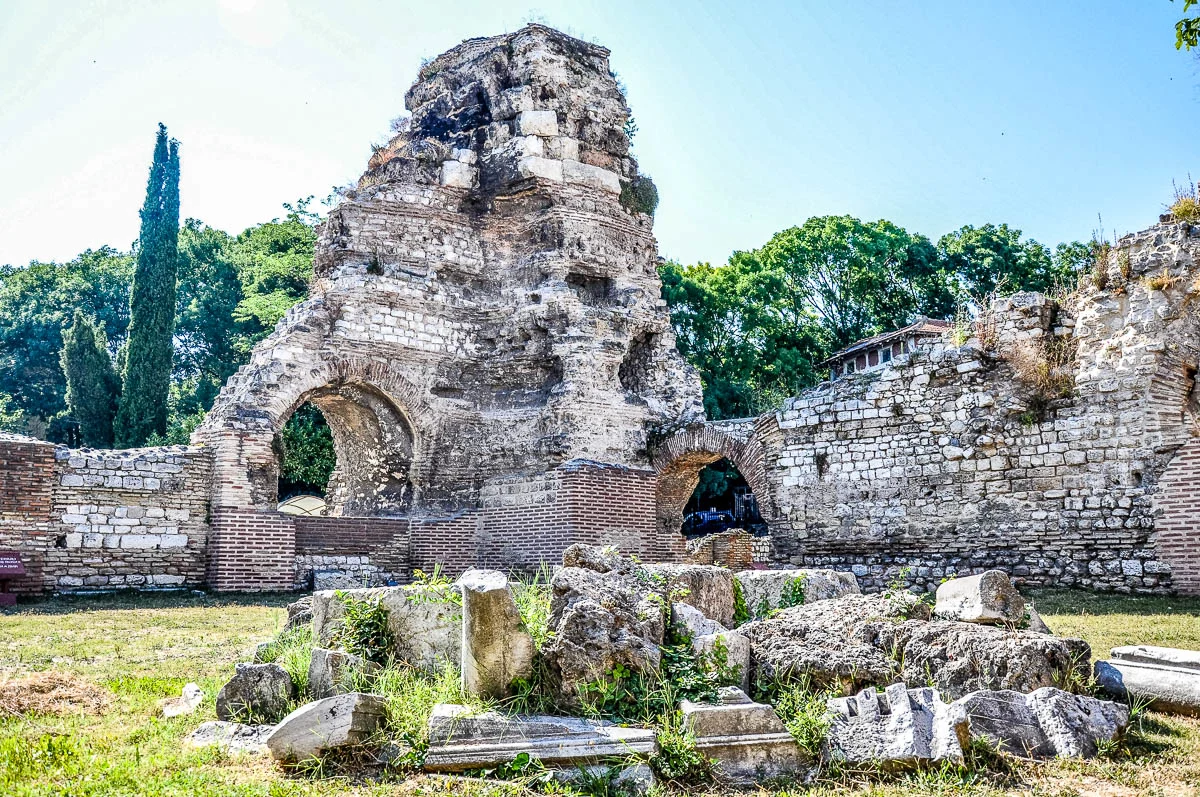 Varna is a Bulgarian city surrounded by sandy beaches and with vibrant social life. Known as the Pearl of the Black Sea, it is a great destination for the traveller seeking new experiences and memorable moments.
In the above blog post, I listed 43 reasons to visit Varna hoping to galvanise you to put this exciting city and coincidentally my hometown at the top of your travel wish list.
I hope that you enjoyed reading them. Now, if you are ready to start planning your days in Varna, have a look at this blog post:
which gives you in-depth information and helpful tips about everything you can experience there.
Thank you for reading!
Have a great time in Varna, Bulgaria!
More Helpful Links
Thank you for reading! Please, leave me a comment, pin the image below or use the buttons right at the top and at the end of this blog post to share it on social media.
For more useful information like this, please, like my blog's page on Facebook and subscribe to my strictly no-spam newsletter.